A new image of 1TB PS4 Slim Gold Edition console appears online. The image is posted by a Reddit user marmaro8. According to the user, the release date could be June 9, just a few days prior to E3 2017.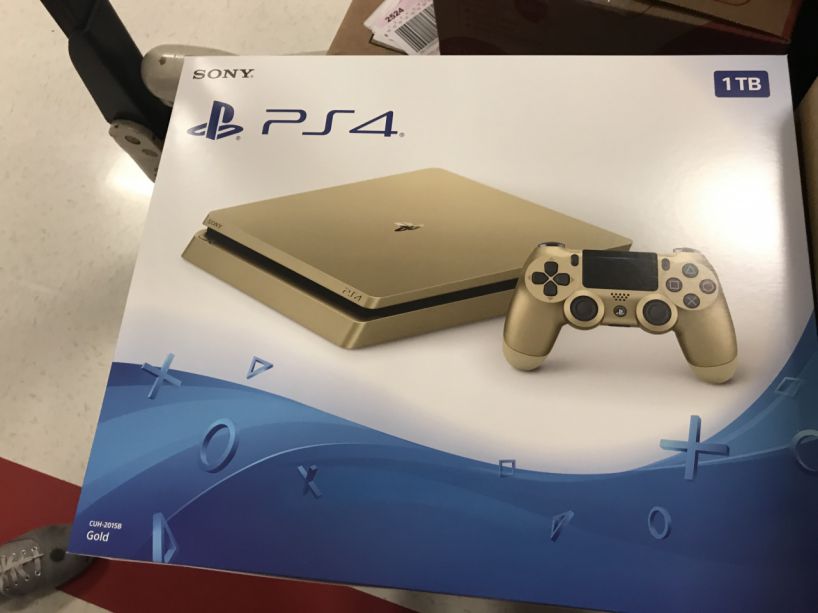 Previously, Sony partnered with Taco Bell in 2015 to give away a Gold version of the older PS4 model. The company is expected to launch PS4 Slim Gold edition for $299.99 USD/$379.99 CAD.
Currently, you can buy a Gold DualShock 4 exclusively from GameStop/EB Games Canada for $64.99 USD/$74.99 CAD. GameStop's website notes that their exclusivity period for the Gold DualShock 4 expires at the end of this month.
Microsoft will also officially unveil Xbox Project Scorpio at E3 2017.