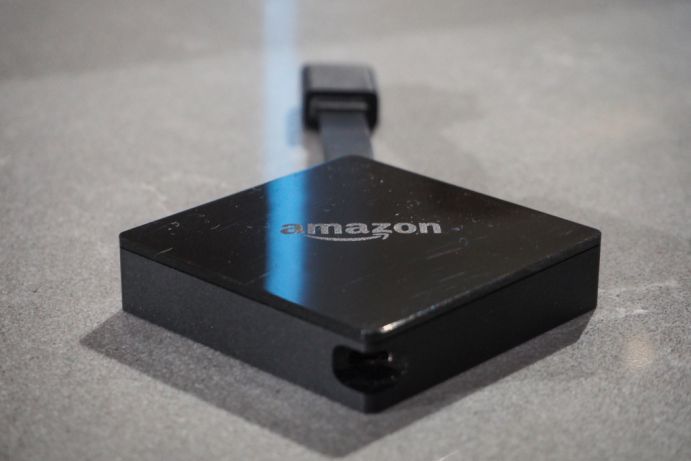 Amazon has announced its new Fire TV which now supports 4K HDR video at 60 frames per second and all of the features of Fire TV as before. Dolby Atmos sound is also now supported.
Like last year, Amazon Fire TV also includes voice remote that supports voice commands. The old Fire TV stick is now bundled with the Echo Dot for $60. That's not a bad way to dive right into the Amazon's whole ecosystem.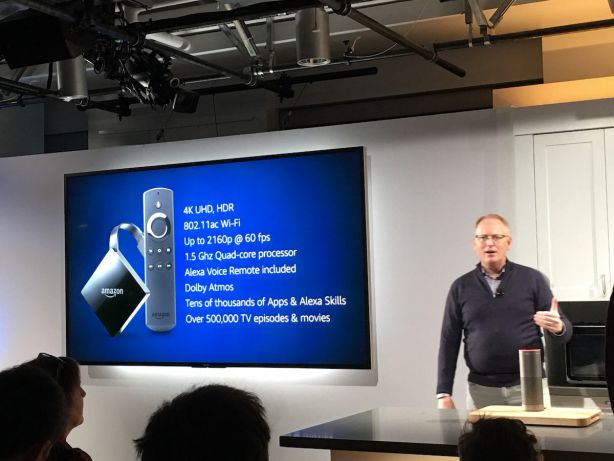 Amazon Fire TV features
4k HDR video support, It can handle a resolution of up to 2160p at 60fps.
Dolby Atmos support.
802.11ac WiFi
1.5 Ghz quad-core CPU.
It'll come with an Alexa-powered remote for voice control.
Amazon Fire TV will sell for $70 on its own, or $80 in a bundle with an Echo Dot.