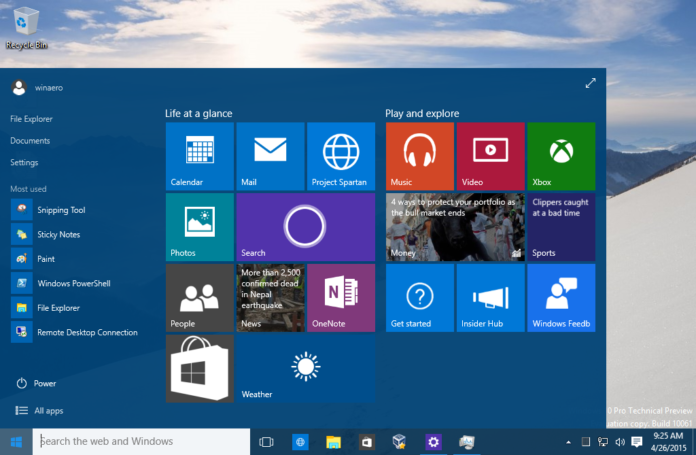 Microsoft has revealed some details about Windows 10 Anniversary Update or Redstone. Directly from Microsoft pages, we learn the date of the Windows 10 Anniversary Update scheduled for release to the public this summer. It would seem that the rumor of a release in July, is confirmed in this sentence about the new features coming to Cortana:
"Also Cortana is the best digital assistant at reminders, letting you them in September blackberries ways including by pen, and [coming in July 2016] pulling reminder-relevant information from emails I know you have the details at hand. And you can instantly capture your ideas by voice just by telling Cortana to take a note. "
But that's not all, as well as all the news revealed at BUILD 2016 you find summarized in this one article, Here is a summary list:
Unlocking PC with Android, Windows 10 and Microsoft Mobile Band.
Touch screens in Continuum Mode Support.
Portable stand with display and third-party keyboard to Continuum.
Support lock screen mode in Continuum.
Web notifications support in Microsoft Edge.
Mirroring from PC to PC.
Notifications of Cortana in the center notifications.
Start interface improvements.
Picture in Picture function, to monitor a featured content.