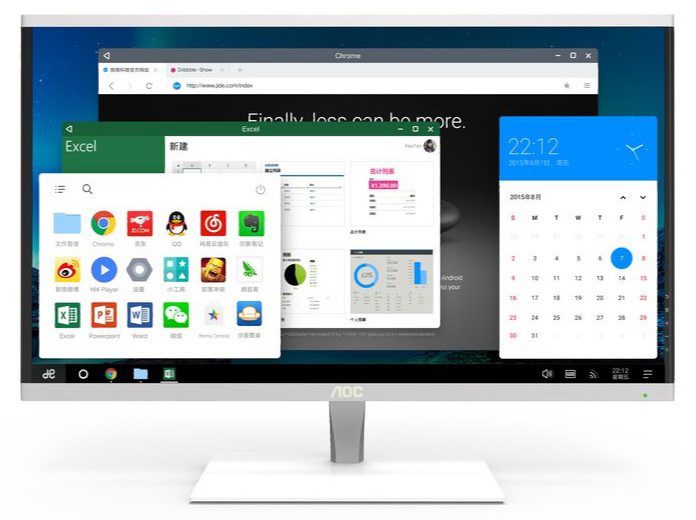 AOC and Jide Remix OS released Android all-in-one desktop PC. Remix OS beta is modified desktop version of android mobile OS. Remix OS adds some elements to android modified OS like floating windows, keyboard and mouse support, a Start menu lookalike, and file manager.
AOC Remix OS PC Specs:
2GHz 64-Bit ARM Cortex A53 chip.
24-inch 1920 x 1080 Display.
2GB of RAM.
16GB or 64GB of storage.
HDMI, Ethernet jack and 4 USB ports.
AOC Remix OS all-in-one PC won't come with Google services. Users need to install alternative app stores like Amazon's. The Remix OS beta is available free. Currently, the AOC Remix OS PC is set to go on sale this summer in China only.