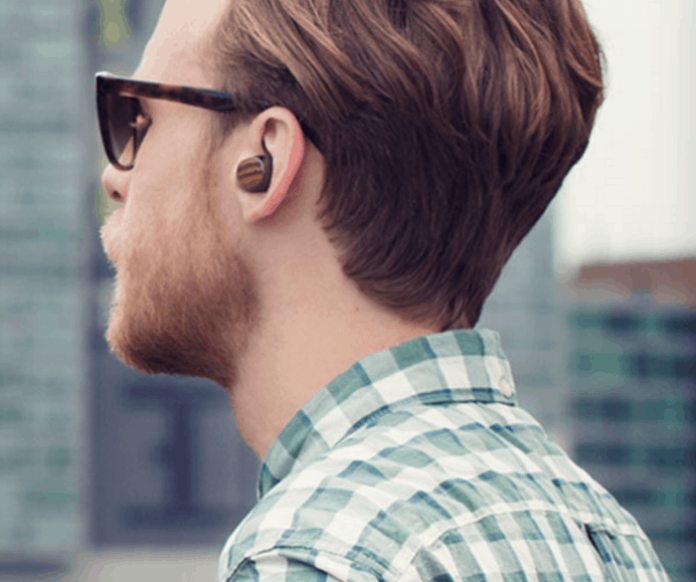 Following reports that Apple is ditching the 3.5mm headphone jack from the iPhone 7, it has now been revealed that the Cupertino giant is working on a new set of wireless earbuds. The wireless earbuds will likely be similar to the Moto Hint — which looks like the combination of a Bluetooth headset and a hearing aid — according to Mark Gurman of 9to5Mac.
Apple's wireless earbuds will have a noise-cancelling microphone system built-in to support phone calls and Siri commands. The new earbuds are completely wireless so there will not be any wires connecting between the left earbud and the right earbud. Gurman also said that the new wireless earbuds are expected to have built-in buttons for managing calls and activating Siri. To fit comfortably inside of the ear, the new wireless buds may have a few ear gel options like the Moto Hint does. The new wireless earbuds will not have ports for charging, but it may have a carrying case that charges up the headphones. Apple will be selling the wireless earbuds separately from the iPhone 7.
Man wearing Moto Hint / Image Credit: Motorola
Man wearing Moto Hint / Image Credit: Motorola
In May 2014, Apple acquired Beats Electronics for $3 billion – a brand synonymous with building premium wireless headphones. The acquisition also included Beats Music, which was shut down in November 2015 because Apple launched a new Music service with the Beats 1 radio station. To create the new wireless buds, Apple will be using some of the resources from the Beats deal.
Last year, a trademark was filed for "Airpods" by a company called Entertainment In Flight LLC. In October, MacRumors suggested that Entertainment in Flight is a shell company created by Apple to keep the future product name a secret, meaning the new wireless earbuds may actually be called "Airpods." The name of the existing wired earbuds that come with all iPhones now are called "EarPods."