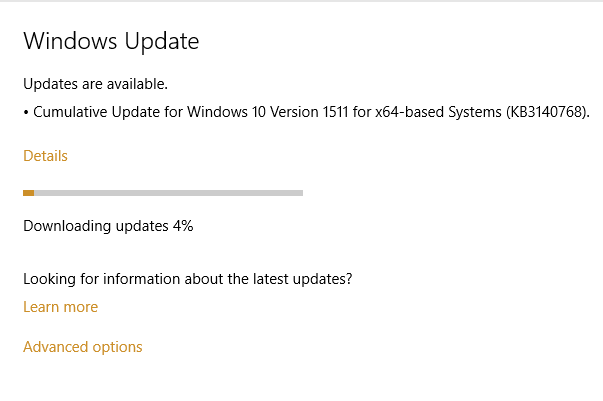 Microsoft Just released Cumulative Update for Windows 10 Version 1511 KB3140768. New update will also update Windows 10 version to 10586.164 from 10586.122. This update includes quality improvements and security fixes. No new operating system features are being introduced in this update.
Key changes include:
Improved support for Bluetooth, wearables, and apps accessing contacts.
Improved reliability in app installation and Narrator.
Improved performance for hibernation, content entry in apps, and downloading and installing updates.
Fixed issue that didn't allow login to an Xbox from a PC running Windows 10.
Fixed security issue created when attempting to play corrupted content.
Fixed security issue that could allow remote code execution while viewing a PDF in
Microsoft Edge.
Fixed additional issues with .NET Framework, Internet Explorer 11, and networking.
Fixed additional security issues with Microsoft Edge, Internet Explorer 11, USB storage driver, kernel mode drivers, .NET Framework, graphic fonts, OLE, secondary logon, PDF library, and Adobe Flash Player.