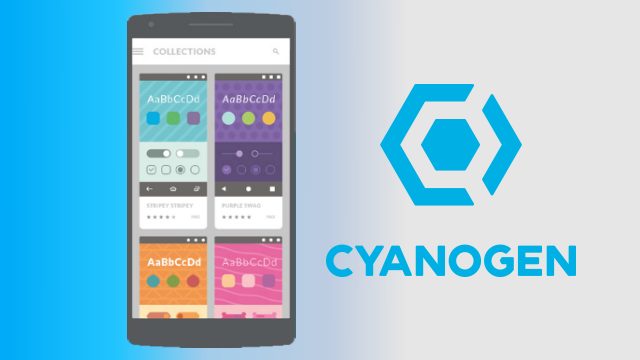 Cyanogen OS new update version 13.1 is now rolling out. The new update includes a new feature called 'MOD'. Cyanogen OS is based upon Android 6 Marshmallow. YU, ZUK and OnePlus One phone are offering Cyanogen OS.
Cyanogen OS 13.1 feature includes
Trending Tweets on the lock screen: Without unlocking your device you can check tweets on the lock screen.

Skype: Skype calls and phone calls both now possible from the phone app. All of your Skype contacts and call history are right in the dialer. Additionally, if you start with a Skype voice call, you can upgrade to a video call anytime with the tap of a button. Skype contacts are clearly marked and searchable in Phone contacts. You can buy Skype Credit right from the dialer.

Cortana: You can tell Cortana to "take a selfie", giving you voice-controlled, hands-free, an automatic countdown for capturing your picture. Once snapped, you can quickly review the photo and easily share it right from the film strip. Cortana now works from lock screen so now you don't need to unlock the phone. Currently, the Cortana mod is only available in the U.S.

Take notes anywhere in the OS: OneNote to help you get your notes down and stay organized. In the Email app, you can easily save an important email to OneNote for future reference. Take a note while you're in a call, such as a phone number or address, right from your Phone app. With the OneNote mod, you can easily get your ideas down on your device by selecting the OneNote tile in Quick Settings.

Once your notes are saved, you can go back and access them easily from wherever they were originally taken, or from your OneNote quick notes section. The OneNote mod for Email is not available on all Cyanogen OS devices.

Microsoft Hyperlapse: The Microsoft Hyperlapse mod for Camera allows you to create smooth and stabilized time-lapse videos. Simply open the Camera app, switch modes to Hyperlapse, and shoot your video. Once your done shooting, you can set the speed and Hyperlapse handles the rest. You can share your new Hyperlapse moment right from the film strip. You can also Hyperlapse existing videos on your phone. From within the Gallery app, trim your captured video, set the speed, and share the Hyperlapse moment.