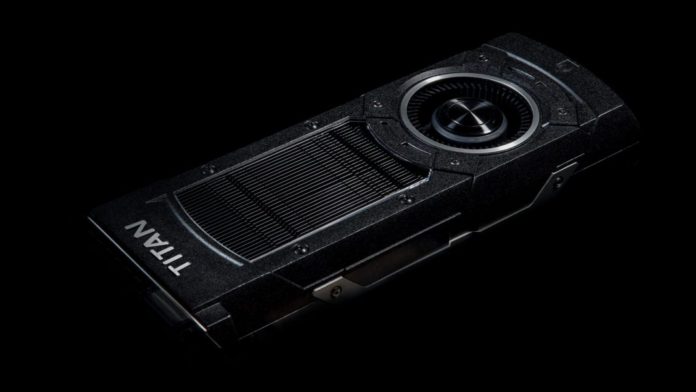 Nvidia GeForce GameReady 381.89 WHQL driver is now available for download. The latest update brings blue screen fixes as well as Sniper Elite 3 game crash fix.
Nvidia Game Ready Drivers provide the best possible gaming experience for all major new releases, including Virtual Reality games.
Changes and Fixed Issues in Nvidia GeForce GameReady WHQL driver 381.89 (04/19/2017, 22.21.13.8189)
Sniper Elite 3: The game crashes.
Notebook eDP panel: Blue-screen (code 3B) occurs follow by the Recovery screen during software unbundling process.
GeForce GTX 1060: Blue-screen crash occurs pointing to the driver (Nvlddmkm.sys) after the system reboots from sleep mode.
GPU idling voltage has increased.
Game Ready
Provides the optimal gaming experience for Warhammer 40,000: Dawn of War III, Heroes of the Storm 2.0, Batman: Arkham VR, Rick and Morty: Virtual Rick-ality, and Wilson's Heart.
GeForce 10 Series
NVIDIA TITAN X(p) (Pascal), GeForce GTX 1080 and Ti, GeForce GTX 1070, GeForce GTX 1060, GeForce GTX 1050 Ti, GeForce GTX 1050
GeForce 900 Series
GeForce GTX TITAN X, GeForce GTX 980 Ti, GeForce GTX 980, GeForce GTX 970, GeForce GTX 960, GeForce GTX 950
GeForce 700 Series
GeForce GTX TITAN Z, GeForce GTX TITAN Black, GeForce GTX TITAN, GeForce GTX 780 Ti, GeForce GTX 780, GeForce GTX 770, GeForce GTX 760, GeForce GTX 760 Ti (OEM), GeForce GTX 750 Ti, GeForce GTX 750, GeForce GTX 745, GeForce GT 740, GeForce GT 730, GeForce GT 720, GeForce GT 710, GeForce GT 705
GeForce 600 Series
GeForce GTX 690, GeForce GTX 680, GeForce GTX 670, GeForce GTX 660 Ti, GeForce GTX 660, GeForce GTX 650 Ti BOOST, GeForce GTX 650 Ti, GeForce GTX 650, GeForce GTX 645, GeForce GT 645, GeForce GT 640, GeForce GT 635, GeForce GT 630, GeForce GT 620, GeForce GT 610, GeForce 605
GeForce 500 Series
GeForce GTX 590, GeForce GTX 580, GeForce GTX 570, GeForce GTX 560 Ti, GeForce GTX 560 SE, GeForce GTX 560, GeForce GTX 555, GeForce GTX 550 Ti, GeForce GT 545, GeForce GT 530, GeForce GT 520, GeForce 510
GeForce 400 Series
GeForce GTX 480, GeForce GTX 470, GeForce GTX 465, GeForce GTX 460 SE v2, GeForce GTX 460 SE, GeForce GTX 460, GeForce GTS 450, GeForce GT 440, GeForce GT 430, GeForce GT 420