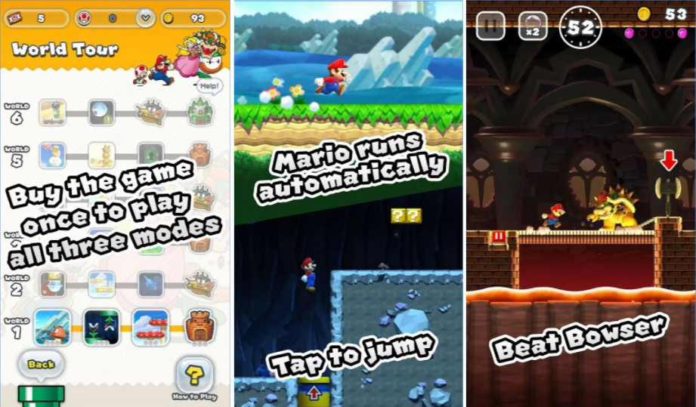 Super Mario Run 2.0 for Android is now officially available for download. Super Mario Run is Nintendo's first mobile game leveraging its classic IP.
Previously, the game was exclusively launched for iOS devices. Now, iOS users had more than three months of exclusive access to the game.
Super Mario Run is a one-tap platform game, in which Mario runs of his own accord and you tap the screen to get him to jump. The game offers free gameplay for first few levels. You can unlock all levels by one-time payment. Also, the game requires always-on Internet connectivity.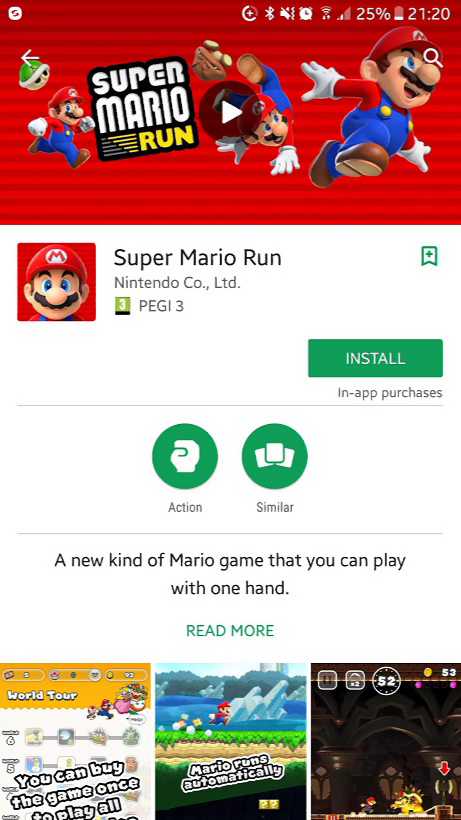 Super Mario Run 2.0 for Android devices features:
World Tour
Run and jump with style to rescue Princess Peach from Bowser's clutches.
Travel through plains, caverns, Ghost Houses, airships, castles, and more.
Clear 6 worlds filled with 24 brand-new courses designed for one-handed play.
Toad Rally
Show off Mario's stylish moves, compete against your friends and challenge people from all over the world.
A challenge mode where the competition differs each time you play.
Compete against the stylish moves of other players for the highest score as you gather coins and get cheered on by a crowd of Toads. If you're impressive enough, the Toads may even come live in your kingdom.
Perform stylish moves to fill up your gauge and launch into Coin Rush.
Acquire Rally Tickets in a variety of ways, such as clearing worlds or through bonus games in your kingdom.
Kingdom Builder
Gather coins and Toads to build your very own kingdom.
You can create a unique kingdom with buildings and decorations that you acquire with the help of Toads gathered in Toad Rally.
There are over 100 kinds of items in the Kingdom Builder feature.
[appbox googleplay com.nintendo.zara]