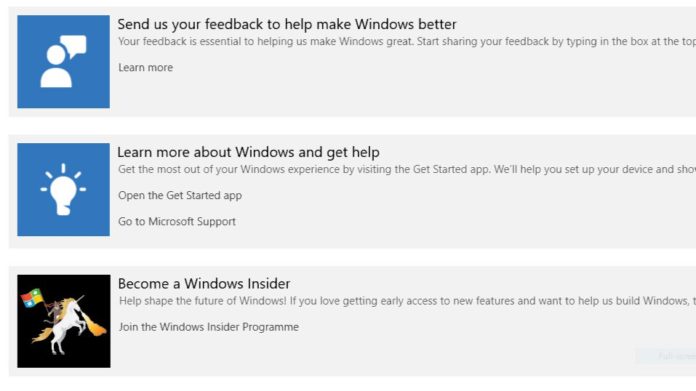 Today Microsoft has released the official Feedback Hub app for Windows 10 users. Feedback hub app now available to everyone including Windows 10 PC and Windows 10 Mobile insiders as well as end users. With the feedback app users can send suggestions and bug reports related to operating system and apps.
Feedback Hub app description on Windows Store:
Help us make Windows better! Provide feedback about Windows and apps by sharing your suggestions or problems. If you want to be even blackberries Involved, then join the Windows Insider program and keep up with the latest alerts and announcements, the rate builds, participate on Quests in feedback, and earn badges.
Feedback Hub App Features:
Send Microsoft feedback to improve the experience for Windows customers worldwide.
Upvote or comment on feedback from other Windows 10 customers.
Get the latest news about the Windows Insider Program.
Tell Microsoft what you think by rating builds.
Carry out quests and give Microsoft feedback about your experience.
Earn badges.
The app can be installed on Windows 10 PC and Mobile (build 10586) or insider preview builds. The app is crashing a lot right now. Maybe Microsoft has released it too soon.