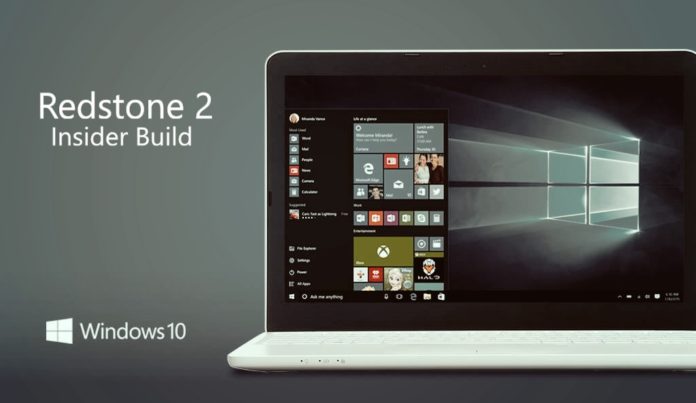 There are reports that new Windows 10 Redstone 2 build is not appearing for some insider members. Microsoft has also offered a solution for this problem.
As a quick review, please check the following on your machine:
– Is your ring set to Insider Fast?
– Is your MSA connected/registered?
– Does your machine say "You're all set to get Insider Preview builds"?
– Are you running an approved language? (Some of our initial investigations have shown users did a media/ISO install from a language not supported by the Insider Program).
If all of the above are good, please make a note in this thread. We'll want to reach out to you and get your machine ID so we can research on our end.

Some users have also noted that changing from Fast ring to Slow ring, rebooting, and then switching back to Fast ring has allowed them to receive the build. You may also try this step. May take ~30 minutes to receive a build notification after a ring change.

You may also pull the following machine ID which is what we will need for investigation. Please DO NOT post it publicly in this thread, I'll reach out privately to ask you for it.

– Right-click the Start button
– Select Command Prompt (Admin)
– Click Yes
– Paste this command: reg query HKLM\SOFTWARE\Microsoft\SQMClient /V MachineId
Other Trick:
Open Settings> Update & security>Windows Insider Program.
Click the Stop Receiving Insider Builds button.
Click the Need to stop getting Insider builds completely? link.
Click Confirm.
Click Restart Now.
Once your computer restarts, open Open Settings> Update & security>Windows Insider Program.
Click the Join the Insider Program button.
Click Restart Now.
After your computer reboots, open Settings> Update & security> Windows Update.
Click the Check for updates button to force the download of the new build.