Windows 10 cumulative update KB4093112 is now available for download. The latest cumulative updates 2018-04 cumulative update for Windows 10 Version 1709 for x64-based Systems (KB4093112) for Fall Creators Update systems include various improvements for Windows Operating system and more. However, some users are reporting that the new update KB4093112 download stuck at 0% or at 99%. In some cases, KB4093112 failed to install as well as blue screen error (BSOD).
Currently, there are three different kinds of update problems users are facing. First, while downloading the update (fail to download or update stuck). Second, update installation issues and finally, blue screen (BSOD) error after reboot. Check out more details below.
Fix Windows 10 update KB4093112 download issue
Try following workarounds to fix Windows 10 update KB4093112 download issues.
Stop anti-virus and VPN/Proxy software before proceeding with the update.
Sometimes, the update might takes hours.
If you see an error code while downloading an update, try 'Fix Windows Update errors' tool by Microsoft. For more details read here.
Type 'Troubleshooting' in the search. Now select View All in the left side panel. Select'Windows Update' at the end of the open window. Run the troubleshooting. Restart your and try to update again.
You can also download and run the Windows Update Troubleshooter.
Fix Windows 10 update KB4093112 stuck at 0% or 99% issue:
If Windows 10 update KB4093112 stuck during download at 0% or 99% or completely failed to install, it might be that something went wrong with the file itself. Clearing the folder where all of the update files are stored will force Windows Update to download fresh files. Go to the following location.
C:\Windows\SoftwareDistribution\Download
Delete everything in the folder, but do not delete the folder itself. To do so, press CTRL + A to select everything and then press Delete to remove the files. Restart and download updates again.
---

Delivery Optimization service fix: Here is another workaround if your update KB4093112 download still stuck at 0% or at 95%. Try the following steps.
Click Start

Type Services

Open Services panel

Scroll down to Delivery Optimization

Right-click it, select Properties

Change startup type to Manual

Reboot PC

Scan for updates (and see if the download progresses)

Go back in afterward and change the startup to "Automatic (Delayed Start)" If Windows 10 update hangs on.
---

Stop Windows Update service: You can also repeat this process with the Delivery Optimization service. If stopping the Windows Update service doesn't bypass the issue on the first attempt, please re-try and stop this additional service. If Windows 10 update hangs on "Initializing…", try the following workaround.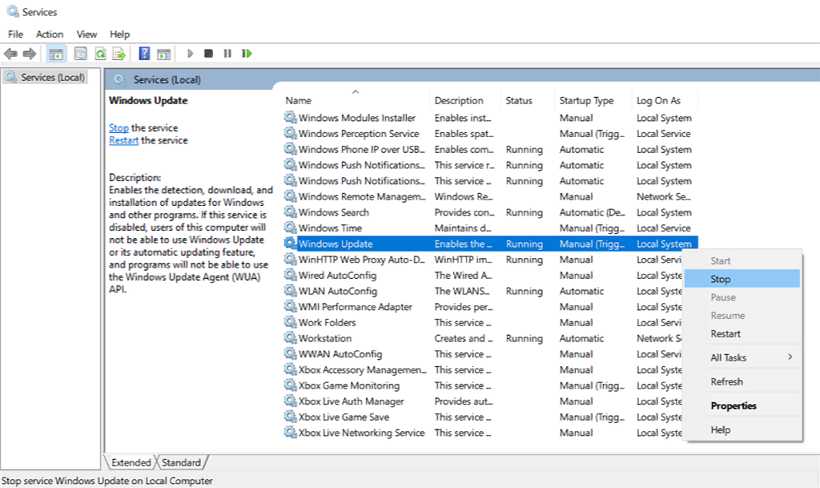 Click the Start button
Type services and launch the Services panel
Scroll to Windows Update
Right-click and select Stop
Restart your PC
Re-check for updates
The cumulative update KB4093112 download should proceed now.
---

Windows Update Reset Script: This script will completely reset the Windows Update client settings. It has been tested on Windows 7, 8, 10, and Server 2012 R2. It will configure the services and registry keys related to Windows Update for default settings. It will also clean up files related to Windows Update.
Download Windows Update Reset Script from Microsoft here.
Fix Windows 10 update KB4093112 failed to install issue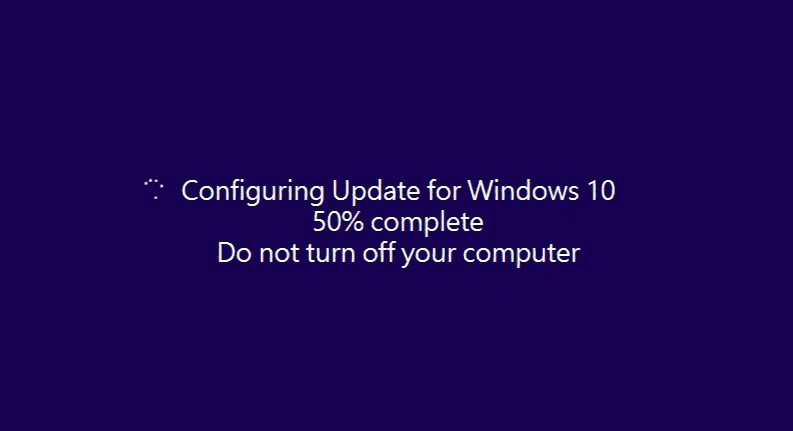 If the installation of update KB4093112 stuck midway, check out following workaround to fix this issue.
If your computer stuck at "Preparing To Configure Windows. Please Do Not Turn Off Your Computer." Try this
1. Hold down the power button and switch off your machine.
2. Restart your computer and just before Windows boots hit the F8 button.
3. Boot into safe mode.
4. login (if necessary).
5. Make sure that any virus scanners at this point are disabled before continuing.
6. Click Start > Accessories > System Restore
7. Click "Next"
8. Pick an earlier restore point and then click next.
9. Click next and follow the prompts and it will start a system restore.
10. Wait till your computer does this System Restore process.
11. Regardless of whether the system restores process fails or passes it should now get you out being stuck at "Preparing To Configure Windows. Please Do Not Turn Off Your Computer."
12. login if required.
13 Disable Virus Scanner before moving on.
14. Run windows update.
15. now it should run without any problems.
---
Fix Windows 10 

BSOD (blue screen error)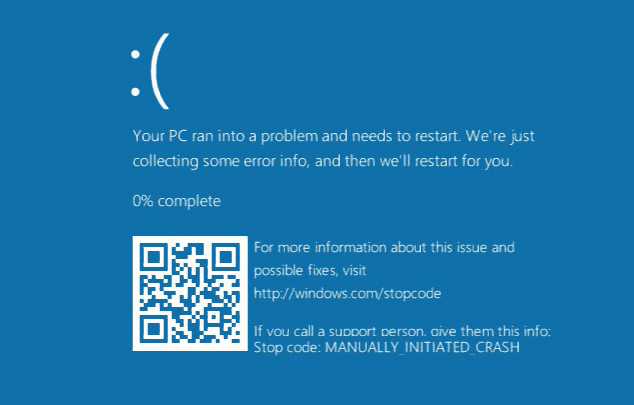 Some unlucky users are reporting that they are facing blue screen (BSOD) error after updating to the latest cumulative updates. Check out below links to fix blue screen error workarounds.
If you are facing Windows 10 blue screen error after update, read here for fixes.
You can also check your Windows Stop Code or Stop error after blue screen error from here.
---
Disable Windows 10 Updates and Drivers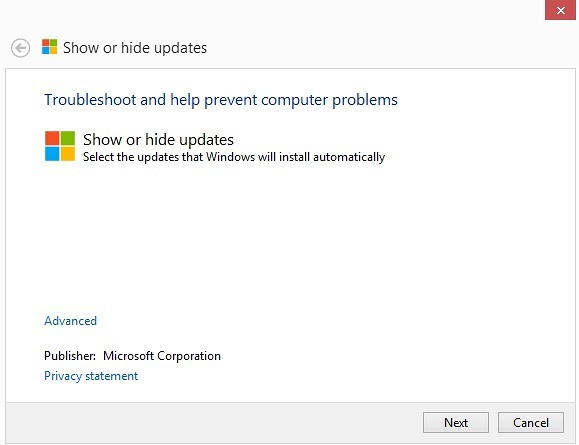 You can skip Windows 10 update KB4093112.
Microsoft has provided a separate tool to disable cumulative update or even drivers. You will find more details and download link here.
According to the company, after the update installation, customers should first restart their PCs by selecting Start on the taskbar, clicking the Power button, and choosing Restart (not Shut down).
You can disable the following updates and install them later.
2018-04 cumulative update for Windows 10 Version 1709 for X64-based Systems (KB4093112).
How Uninstall Windows 10 Update
Open Settings, and click/tap on the Update & security icon.
Click/tap on the Update history link on the right side under Update status. (see screenshot below)
Click/tap on the Uninstall updates link, and select update and uninstall it.
The following update will appear in your update history matching your Windows 10 version.
2018-04 cumulative update for Windows 10 Version 1709 for X64-based Systems (KB4093112).
Download Windows 10 Update KB4093112 and KB4088782
You can also download offline installer from the link below.
Read how to install CAB or MSU files here.