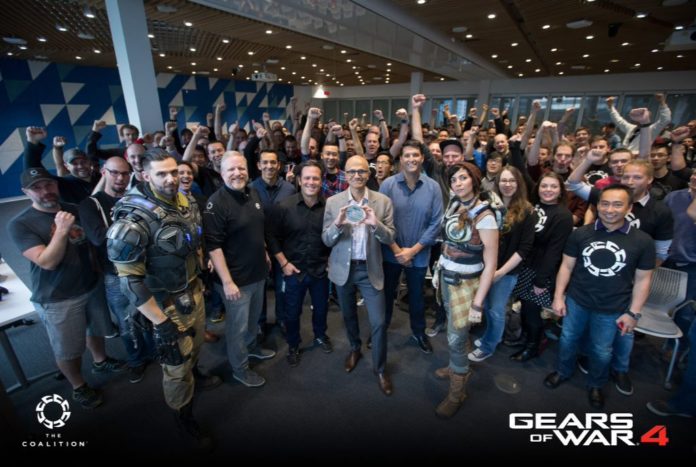 Microsoft announced that Gears of War 4 will be free with selected Nvidia graphic cards. If you buy Nvidia GTX 1070 or GTX 1080 graphics card, part of a system, or inside a laptop then you'll get a free copy of the game. The promotion starts from today until October 30th.
The Gears of War 4 is a Xbox Play Anywhere and Cross Play supported game, so you'll get a free copy for both PC and Xbox One. If you play on both PC and Xbox One then all achievements and game progress is automatically synced between the two. Gears of War 4 went gold and will be available on October 11th.
Next year Microsoft will release powerful "Project Scorpio" Xbox console. According to the company, the next console will run at 6 Teraflops of computing power, with true 4K gaming support. Current Sony PS4 Pro runs at 4.5 Teraflops.