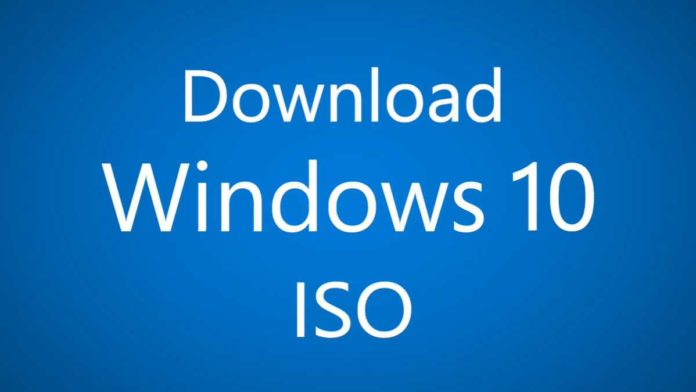 Now you can download Windows 10 ISO (32-bit or 64-bit) for free officially from Microsoft. The company is offering Windows 10 ISO file with Creators Update and Anniversary Update for a fresh installation or for recovery. The company is also offering Media Creation Tool (MCT) for free upgrades.
Microsoft's Media Creation Tool allows users to download Windows setup files or ISO image. However, everything is done in the background, and you don't have control over the download process. Also, you cannot use third party download manager to pause and resume downloads. As a result, it could turn into a painful experience, if your internet connection is slow and unreliable.
In addition, Microsoft Tech Bench website is offering ISO images for retailers and service providers to provide support for those upgrading to Windows 10, data migration services to help people move files from old PCs to new PCs. As the web page is public, anybody can use the Tech Bench Upgrade Program web page to download free Windows 10 ISO files directly.
Note that the Windows 7/8/10 users may only see Media Creation Tool download page and no direct links to ISO files. However, opening the link on Windows XP, Windows Vista, Mac OS or any Linux will work. You can also try any mobile phone and it'll not redirect. Check out below for a workaround to download ISO from Microsoft website directly.
How to Download Windows 10 ISO 64 bit or 32 bit for free
1> To download official ISO file from Microsoft's Tech Bench website, copy and paste the below link in the Google Chrome.
https://www.microsoft.com/en-us/software-download/windows10ISO/
2> Now press the F12 (for some Fn+F12) key to enable Chrome Developer Tools and click on the device toolbar icon to enable the Device Mode on.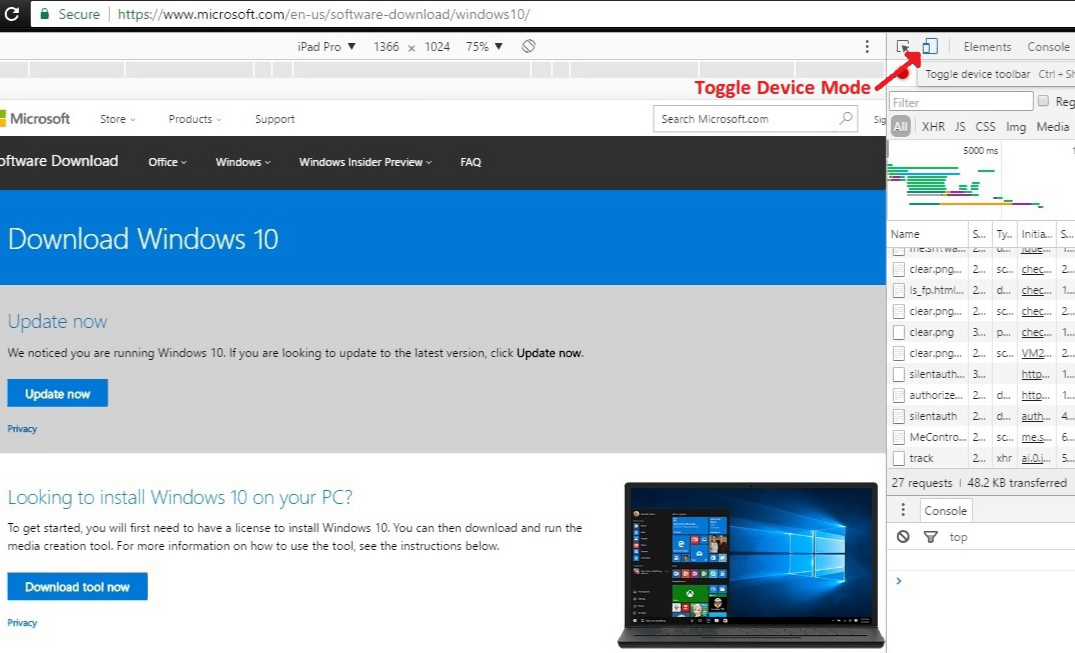 3> Press F5 and now you will see Official Download Windows 10 ISO page.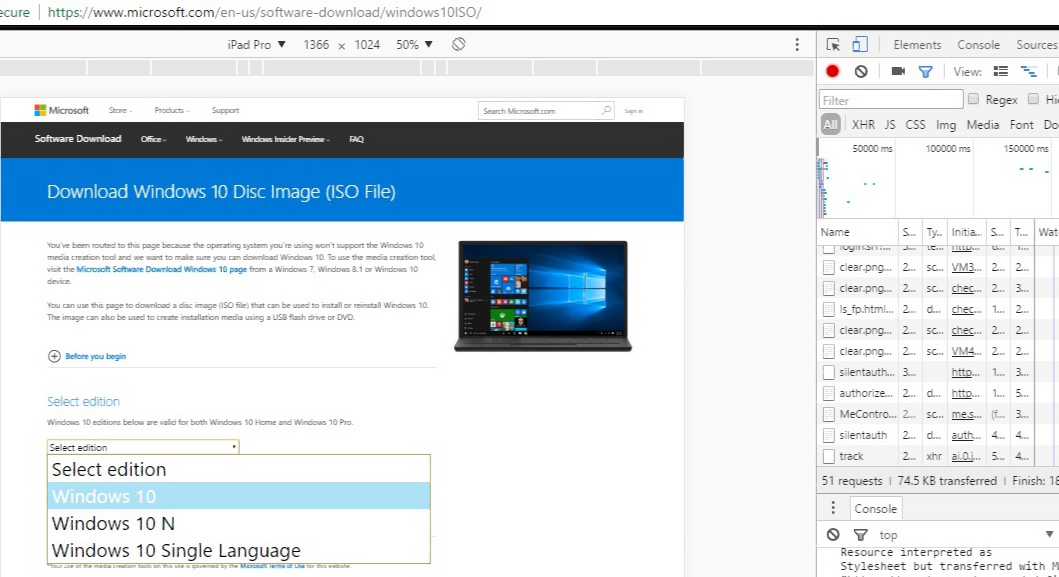 4> From here, in Windows 10 Creators Update, select 'Windows 10' and click the 'Confirm' button. You can also select Anniversary Update. Note – the official image contains both Windows 10 Home and Professional versions. You will get the option to select the edition when installing the OS.

5> Select the language and click the 'Confirm' button.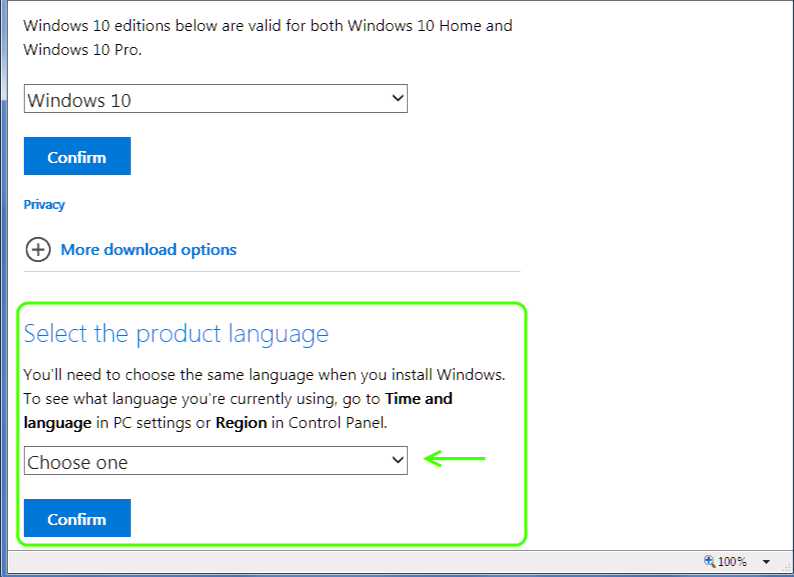 6> Choose your desired Windows 10 32-bit or 64-bit edition and click download.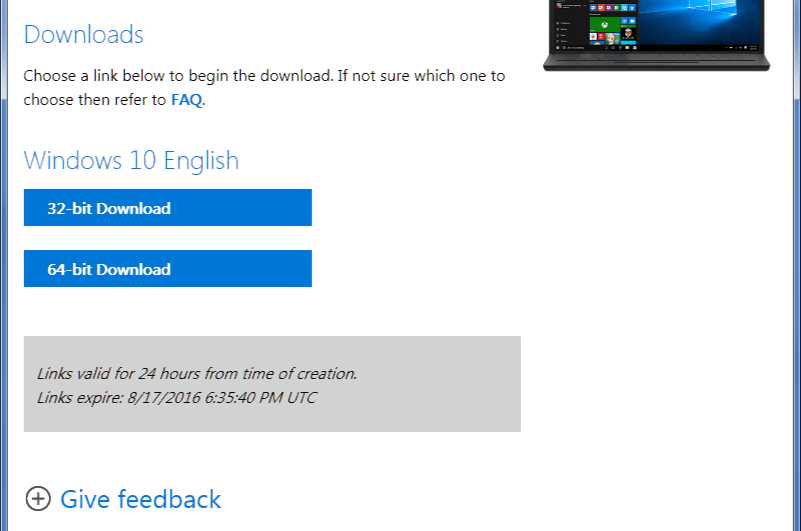 The download will start and the link will remain active for 24 hours from the time of creation. Now you can create bootable USB stick or DVD for fresh installation. Check out our guide – how to create a Windows bootable USB/DVD drive with free Rufus software. For more details, check the following video. Note – This is not a cracked or hacked version. You will still require a product key to activate Windows.