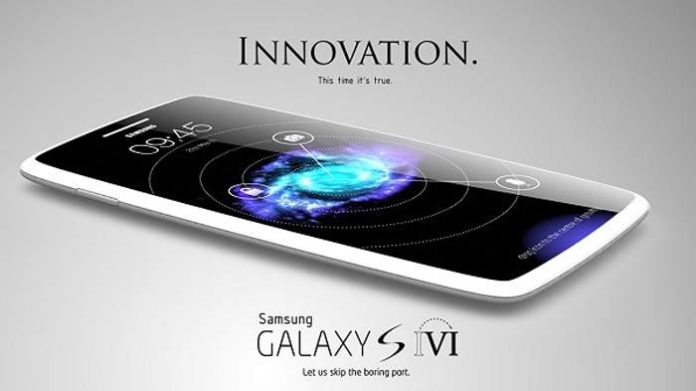 Earlier this month Venture Beat's Evan Blass, also known as @evleaks – the world's most famous smartphone tipster, revealed major changes Samsung plans to make to the upcoming Galaxy S7. And now we can start getting excited about them…
Taking to Twitter again, Blass has announced that all these major changes have now "been confirmed as 100% accurate". This is important stuff because a) it comes from a man with a track record strong enough that the BBC dubbed him 'King of the leakers', and b) because the changes themselves are everything fans wanted.
So let's break down the five major Galaxy S7 improvements Blass says you can now place your bets on Samsung officially confirming next month:
1. The Return Of Water Resistance – following widespread expectation that the iPhone 7 will go down the same path, Samsung will bring back the IP67 rated dust and water resistance from the Galaxy S5 that was dropped by the Galaxy S6.
2. Major Battery Capacity Increase – expect the 5.2-inch Galaxy S7 to get a 20% larger battery than the Galaxy S6 as it jumps from 2550 mAh to 3000 mAh. Samsung will also enlarge the Galaxy S7 Edge to 5.5-inches and give it a near 40% battery capacity increase from 2600 mAh to 3600 mAh. The former could be a big differentiator to the iPhone 7 if Apple AAPL -6.45% doesn't up its battery game, even this doesn't mark Samsung's return to the fully removable batteries of past Galaxy phones.
3. Expandable Storage Returns – the Galaxy S6 perhaps most controversially killed off expandable storage, but the Galaxy S7 will rectify that with support for microSD cards up right up to 200GB. This cheap way to boost capacity will place huge pressure on Apple to increase base level iPhone 7 storage from the iPhone 6S's measly 16GB.
4. Camera Upgrades and Downgrades – Samsung will take a gamble in dropping the resolution of the Galaxy S7 camera from 16MP to 12MP. This could affect the level of detail in shots, particularly if they are heavily cropped, but it also allows Samsung to make it flush to the body of the phone and use a super fast f/1.7 aperture (up from f/1.9 in the S6) for action shots and improved low light performance. Having seen the Galaxy S6 camera surpass the iPhone 6S, this again shows Samsung's intent not to sit on its laurels.
5. Two Tier Internals – shoring up previous reports is Blass also applying his "100% accurate" stamp to news the Galaxy S7 and S7 Edge will use 4GB of RAM. With Android still being a RAM guzzling beast in theory this will further improve performance, especially in multitasking. A shift to Android Marshmallow should also help Samsung address the extensive memory throttling it used on its 2015 handsets.
Perhaps less positively Blass also says you can bank on Samsung returning to its split chipset model pre 2015 where its Exynos chips are restricted to Asia and Qualcomm chips are used for the rest of the world. The issue is in 2015 Samsung's Exynos chipset proved to be greatly superior to Qualcomm's Snapdragon 810. So let's hope this doesn't result in a divisive split between 'good and bad' models.
Of course Samsung may also get a further sales boost simply from a retained feature in the Galaxy S7: the headphone jack. Given it now looks almost certain Apple will strip the headphone jack from the iPhone 7, those unhappy to buy new headphones or use Lightning port adaptors will have what looks set to be a hugely credible alternative ready and waiting.