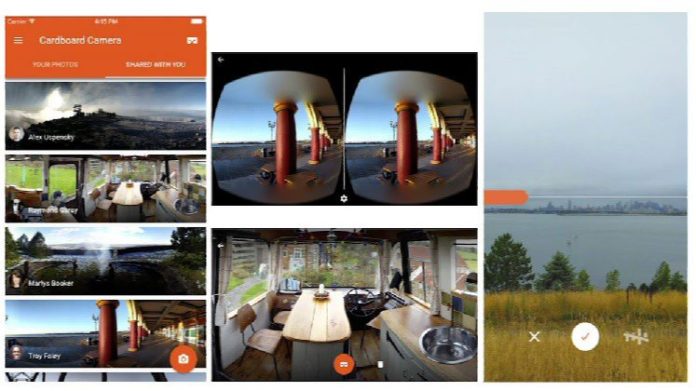 Google released VR Cardboard Camera app for iPhone and other iOS devices. Previously the app was only available on Android devices. The Cardboard Camera app allows users to capture and VR 3-D photo panoramas and share them.
You can look around to explore the image in all directions, and even hear sound recorded while you took the photo to hear the moment exactly as it happened. To capture a VR photo, hold your phone vertically, tap record, then turn around as though you're taking a panorama.
Today, a new feature added to the app for both iOS and Android which allows users to share VR photo albums with friends. Users can select multiple photos and generate a sharing link that they can send via email or message.
[appbox appstore id1095487294]