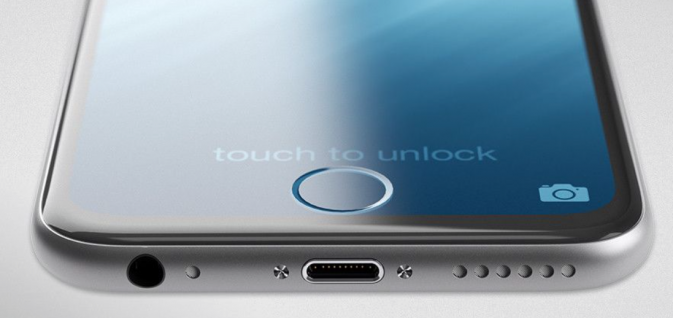 According to a Chinese rumor site, iPhone 7 may feature a digital touch-sensitive Home button. That will make the iPhone front completely flush, replacing the current physical clicky hardware button. This would help make the iPhone 7 completely waterproof and dustproof. It is not clear how Touch ID would work with a non-physical Home button design.
Apple may be considering a matte black color for the chassis, which sounds distinctly darker than space gray and harkens back to the iPhone 5's 'slate' black appearance.
Old rumors said that the iPhone 7 will lose the 3.5 mm headphone jack in favor of Bluetooth headphones. The iPhone 7 is also believed to feature a dual-camera, at least on some versions of the 5.5inch iPhone 7 Plus.
Apple is expected to officially announce the iPhone 7 in the fall.