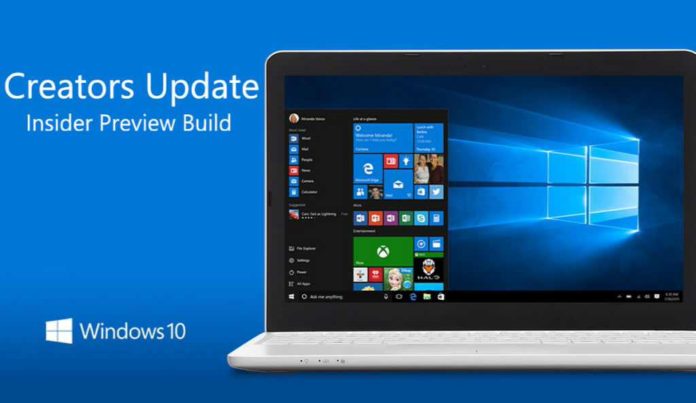 Windows 10 Creators Update build 15025 is now available for fast ring members. The latest insider build brings many new features as well as improvements. However, the new build also comes with some known issues.
If you are facing issues like error 0xC1900401, build not yet available, download stuck at 0%, high CPU usage issue or other problems with the latest build, check out workaround here.
Known issues for Preview build 15025
While Windows 10 Insider preview build 15025 fixed the primary bug causing this issue, some Windows Insiders may still hit nonstop exceptions in the Spectrum.exe service causing their PC to lose audio, disk I/O usage to become very high, and apps like Microsoft Edge to become unresponsive when doing certain actions such as opening Settings. As a workaround to get out of this state, STOP the Spectrum.exe service and delete C:\ProgramData\Microsoft\Spectrum\PersistedSpatialAnchors and reboot. For more details, see this forum post.
[GAMING] Popular games such as may experience crashes or black screens when trying to load due to a platform issue.
[GAMING] Game Mode is enabled system wide by default, however, the ON/OFF toggle in Settings will incorrectly show it as being OFF until the user manually toggles the Setting to ON which will cause it to update and accurately display the status of Game Mode system wide.
[GAMING] With Windows 10 Insider preview build 15025 Certain hardware configurations may cause the broadcast live review window in the Game bar to flash Green while you are Broadcasting. This does not affect the quality of your broadcast and is only visible to the Broadcaster.
Windows 10 Insider preview build 15025 Microsoft Edge F12 tools may intermittently crash, hang, and fail to accept inputs.
Microsoft Edge's "Inspect Element" and "View Source" options don't correctly launch to the DOM Explorer and Debugger, respectively.
Dragging apps from the all apps list to pin on Start's tile grid won't work. For now, please right-click on the desired app in order to pin it.
In Windows 10 Insider preview build 15025, some Tencent apps and games may crash or work correctly on this build.
Under Settings > Update & security > Windows Update you might see the text "Some Settings are managed by your organization" even though your PC isn't being managed by an organization. This is a bug caused by an updated flight configuration setting for Insider Preview builds and does not mean your PC is being managed by anyone.
On some PCs, audio stops working sporadically with 'device in use' error". We are investigating. Restarting the audio service may fix things for a bit.
Windows 10 Insider preview build 15025 Action Center may sometimes appear blank and transparent without color. If you encounter this, try moving the taskbar to a different location on screen.
The Desktop App Converter Preview (Project Centennial) will fail to run on the Windows 10 Insider Preview Build 15025. If you are a developer utilizing the converter tool to convert your desktop app to UWP, we suggest skipping Build 15025 or switching to the Slow ring until we can fix this issue.