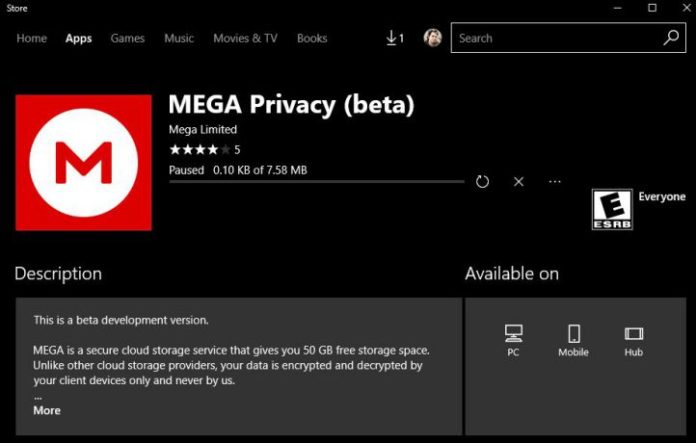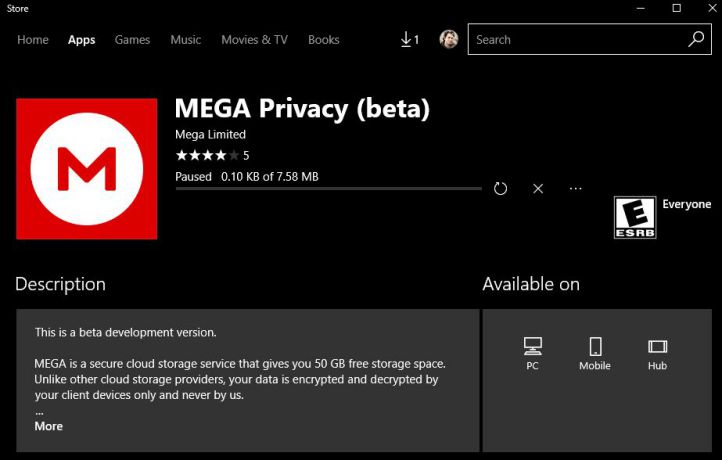 MEGA app for Windows 10 is now available for download. Previously, the app has been tested in a closed beta, but now, it's available as an open beta for Windows 10 PCs and mobile devices.
Official app description, 
MEGA is a secure cloud storage service that gives you 50 GB free storage space. Unlike other cloud storage providers, your data is encrypted and decrypted by your client devices only and never by us.
Upload your files from your smartphone or tablet, then search, store, download, stream, view, share, rename or delete your files anytime, from any device, anywhere. Share folders with your contacts and see their updates in real time.
The encryption process means we cannot access or reset your password so you MUST remember it (unless you have your Recovery Key backed up) or you will lose access to your stored files.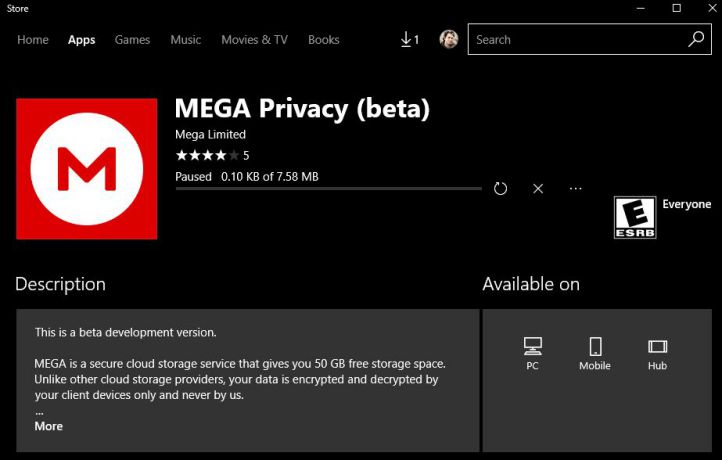 MEGA app for Windows 10 latest Update
Solve several bugs.
Several UI and performance improvements.
New features: 'My Account' section.
See all the account info.
Change user profile (first name, last name and password).
Upgrade account.
According to the company, MEGA needs to use HTML5 compatible browsers to handle advanced features. Mozilla Firefox and Google Chrome are recommended. Also, the mobile browsers are not able to access its cloud storage system yet.