Today Microsoft announced its upcoming Surface Hub 2. The new Surface Hub 2 will feature a 50.5-inch 4K display with 3:2 aspect ratio as well as extremely thin bezels. In comparison, the original Surface Hub was shipped in 2016 with 1080p 55-inch and 4K 84-inch options. Microsoft isn't providing many specifications for the new Surface Hub 2, or even a release date or exact pricing, but the new device will be available in 2019.
The Surface Hub 2 will allow multiple people to walk up to the Surface Hub 2, log into the device using the built-in fingerprint reader and then each pull their own work into a single collaborative document. Most of the software will be optimized for Microsoft Teams, and far-field microphones and 4K cameras will allow you to make video calls in portrait mode that make it feel like you're standing next to a colleague.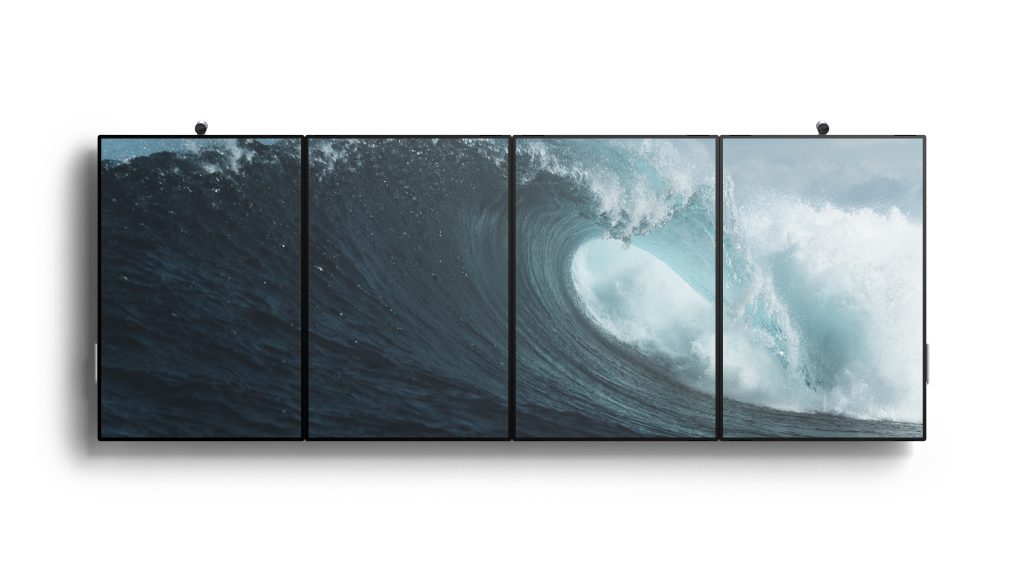 Microsoft says pricing will be in line with similar competitive devices, which could mean we'll see a more aggressive price point to counter Google's own digital whiteboard. Microsoft has already sold Surface Hubs to more than 5,000 businesses in 25 countries. More than half of Fortune 100 companies already own a Surface Hub, and it's the most popular Surface device for enterprise customers.