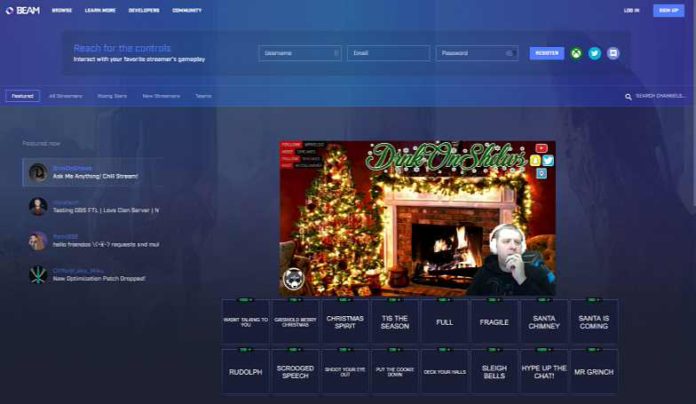 Microsoft's live streaming service Beam gets a major update today. The latest update many new features as well as improved support for Windows 10 and the Xbox One. In 2017 the Microsoft is planning hybrid applications for mobile, the aforementioned Xbox One app for the service, and updates to the proprietary FTL streaming protocol.
You can now able to sign in to Beam app using Xbox Live user name. This will eventually become the only way to sign in to Beam, but users will still be able to retain a personal name separate from their Xbox Live name. Beam will also soon introduce a verification mark for high profile users. Check out new features list with this update below.
New UI Language and Design
Evolved design language and components
Brand new kinetic animations for transitions and interactions
More consistent styling across the site
Improved Performance
Initial site load time has been improved 5 times over (RIP spinner)
60 FPS render performance sitewide
Vastly improved mobile web support (for those on devices without apps)
Increased Bitrate/Resolution Support
The maximum bitrate has been increased to up to 10 Mbps
1440p 60 FPS streams now supported
Super high motion 1080p now looks awesome
A New Homepage
A brand new homepage with a wider breadth of featured content from you.
Ability to schedule and feature multiple broadcasters and events
Ability to feature mature streams to authenticated 18+ users
More screen real estate to share info about broadcaster's communities
Deep Chat Improvements
After a huge focus on better error handling, Beam now deals with network hiccups with ease
A new and improved polling UI (including the ability to see what your friends voted on)
Inline emoticon auto completion (see what your emote messages look like before sending)
A new fancy mod gizmo (click and drag a person's username)
A Brand New Player
Significantly better browser support, more controls, and better error handling
Not only is HTML5 still default, you'll never see Flash again
Better VOD playback (including scrubbing, linking to timestamps in VODs, and chat replay)
A Brand New Logo
Beam Pro users can start testing new beta features today.