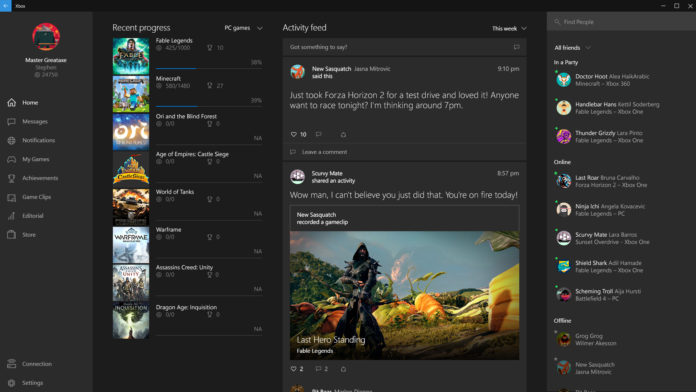 Microsoft has released an update for its Windows 10 Xbox app. The latest upgrade give users an easier access to friends, parties, messages and notifications. Along with the usual bug fixes, there's also a section which highlights the content trending on Xbox Live so users can find out what's popular.
Here's the complete change log for the latest update:
Streamlined access to friends, parties, messages, and notifications.
Trending on Xbox Live
Quickly resize the app to be more compact
Performance and bug fixes
Head over to the Windows Store and grab the updated Xbox app for Windows Phone.