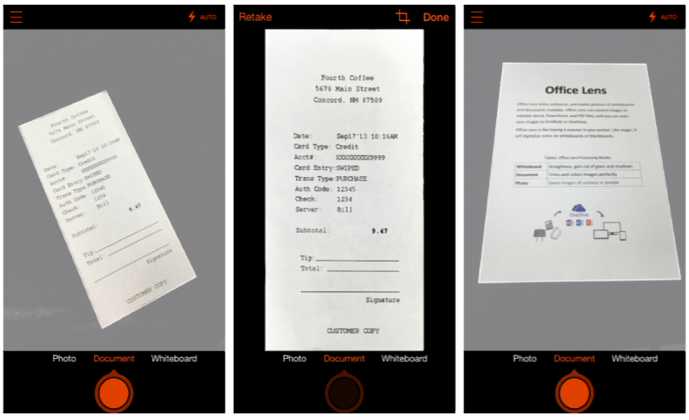 Microsoft Office Lens app is now available for iPads. The app is already available for iPhones, Android devices, Windows phones, and tablets. Office Lens app has Learning Tools built into it, such as Immersive Reader. This will allow users to scan documents and whiteboards and have the app read the text from them.
Description
Office Lens trims, enhances and makes pictures of whiteboards and documents readable. Office Lens can convert images to editable Word and PowerPoint files too.
Office Lens is like having a scanner in your pocket. Like magic, it will digitize notes on whiteboards or blackboards. Always find important documents or business cards. Sketch your ideas and snap a picture for later. Don't lose receipts or stray sticky notes again!
Scenarios:
Capture and crop a picture of a whiteboard or blackboard and share your meeting notes with co-workers.
Make digital copies of your printed documents, business cards or posters and trim them precisely.
Printed and handwritten text will be automatically recognized (using OCR), so you can search for words in images and then copy and edit them.
Features:
With Whiteboard mode, Office Lens trims and cleans up glare and shadows.
With Document mode, Office Lens trims and colors images perfectly.
Pictures can be saved to OneNote, OneDrive or other cloud storage.
Business Card mode can extract contact information and save it into your address book and OneNote. This feature works best with the following business cards: English, German,
Spanish and Simplified Chinese. Support for more languages is coming soon.
Choose to convert images to Word (.docx), PowerPoint (.pptx) or PDF (.pdf) files that are automatically saved to OneDrive.
[appbox appstore id975925059]