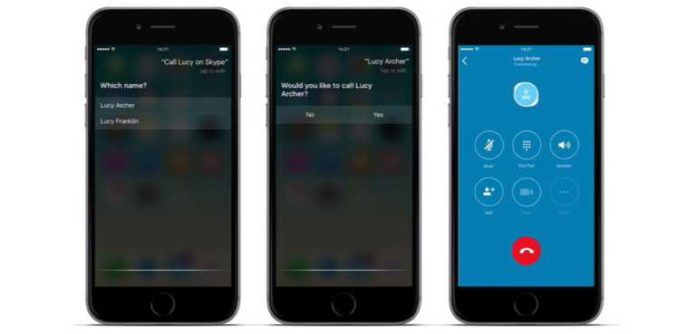 The latest Microsoft Skype update for iOS bring support for Siri. Now you can call your friends and family with Siri. It's no longer locked to Apple's own proprietary services due to new Apis implemented in iOS 10.
Aside from that, Skype also added Apple's CallKit hooks which integrate with the dialer and phone UI, so your Skype calls show up just like regular phone calls on your iOS10 enabled device.
Microsoft Skype is now integrated with iOS contacts app, so you can make calls for contact list without needing to open the Skype app first. You can now also pay with Israeli Shekels for Skype credit.
Microsoft Skype update for iOS features
Use Siri commands to quickly start a Skype call.
Answer Skype calls from your lock screen, just like a regular phone call.
Seamlessly store your Skype contacts into the contacts list built into your iPhone .
Pay for Skype Credit in Israeli Shekels.
Invite your friends to Skype directly from the contacts list.
More easily differentiate between your contacts and bots in the contacts list.
[appbox appstore appid id304878510]