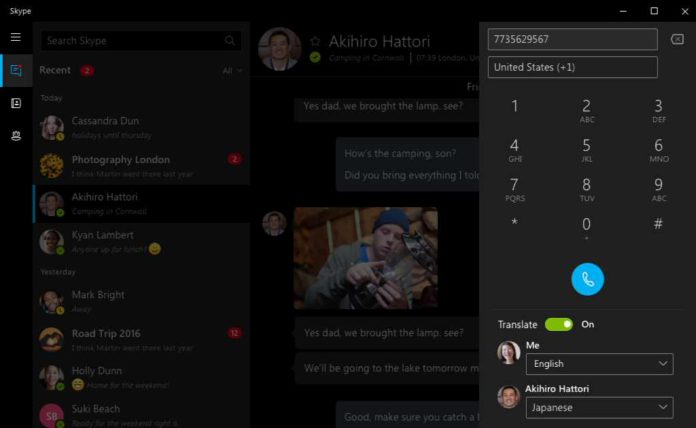 Microsoft Skype Translator added support for the Japanese language. Skype Translator translates users speaking language to different language in real time.
Now Skype Translator supports nine different languages including English, Spanish, French, German, Chinese (Mandarin), Italian, Portuguese (Brazilian), Arabic, and Russian.
Skype team posted,
One of our Skype users shared his experiences living and working in Japan in 2015. After graduating from college, Abe Romero worked for a year in Kanazawa, Japan, teaching English to local high school students.

"Being a small city, Kanazawa did not have many English speakers so certain tasks, from ordering food to communicating with work colleges could get really complicated due to the language barrier. I loved the experience and made a lot of local friends, but it would have been amazing to have a reliable translation tool to communicate clearly off the bat."

"I'm really excited Skype Translator is expanding to include Japanese. It will be an easy and efficient way to keep up with all the friends I made in Kanazawa over the past year."
You can download the Skype app for Windows 10 from the link below.
[appbox windowsstore 9wzdncrfj364]