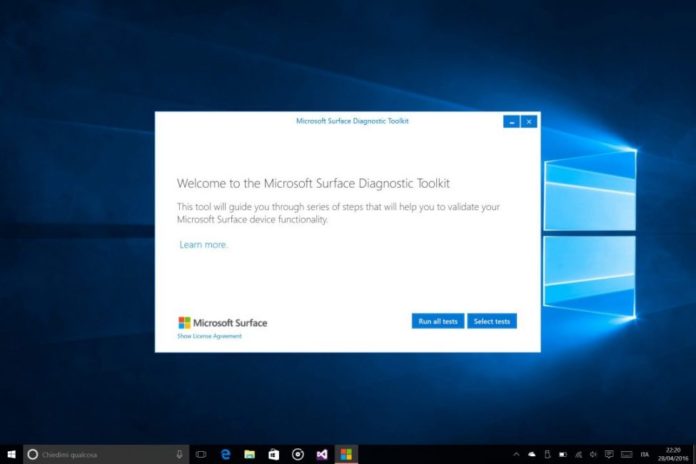 Microsoft has released Microsoft Surface Diagnostic Toolkit. A tool to diagnose the problems of Microsoft Surface tablets. This tool is useful to detect any problems in your devices like Surface Pro, Surface 3 or Surface Book.
Steps to run Surface Diagnostic Toolkit:-
Download Surface Diagnostic Toolkit extract it and run.

2. Press Run all tests if you want to run all tests.
3. Not all tests are automatic, for some you have to check yourself by following the instructions. If they are run properly press Passed or Failed depending on the outcome.

5. If you just want to run some tests, the Home screen, press the Select tests .
6. Select which of the 32 tests you want to run and then press Run tests .
7. Once all the tests you will see a list of all the tests carried out and their outcome.

Note:- The Microsoft Surface Diagnostic Toolkit will run only on the following devices.
Surface Book
Surface Pro 4
Surface 3 LTE
Surface 3
Surface Pro 3
Surface Pro 2
We found this very useful tool to keep an eye on the health Surface.