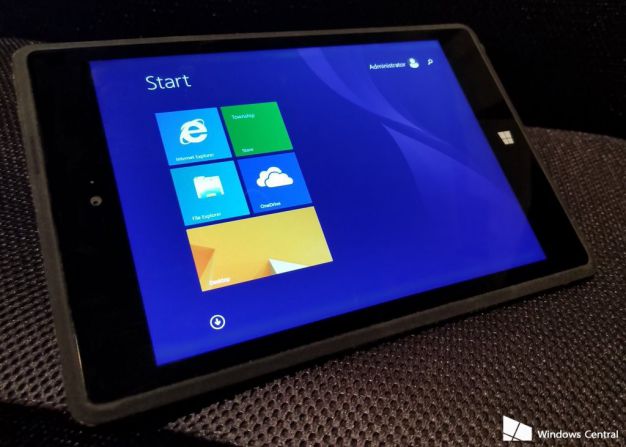 Today Microsoft's canceled Surface Mini images and specifications appeared online. The Surface Mini is very similar to the Surface Pro 3, just smaller, and it also includes a built-in kickstand.
The Mini is powered by a Qualcomm Snapdragon 800 processor with 1GB RAM and Adreno 330 graphics, 1440×1080 display, and Windows 8 RT. It has 32GB of internal storage, a microSD card slot for expansion, a headphone jack, and a microUSB port for charging that supports USB On-The-Go.
In addition, the Mini includes support for a Surface Pen. There is also a cover, which is a rubber-like material was around the outside of the tablet and added a kickstand and the connection point for the cover.
While it was supposed to make its debut on May 20, 2014, it was reportedly pulled from the event at the very last minute.