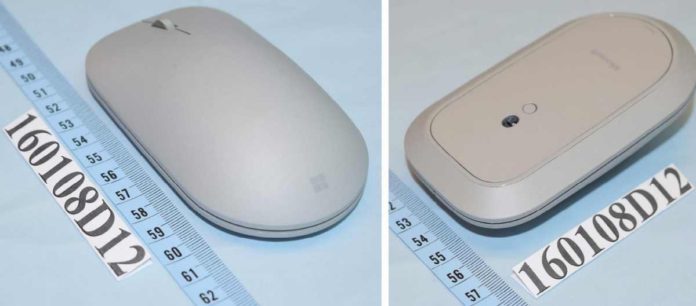 A new Microsoft Surface Mouse photos appear online. The company going to release three new Surface-branded desktop accessories including two keyboards, and one mouse. Surface Keyboard also leaked online yesterday.
The new Surface Mouse looks very similar to the black Microsoft Designer Mouse already on the market. Like Keyboard, the new Mouse will also feature Bluetooth Low Energy compatibility, two AAA batteries should last up to 12 months.
Microsoft will announce new devices this month also with all new AIO PC.