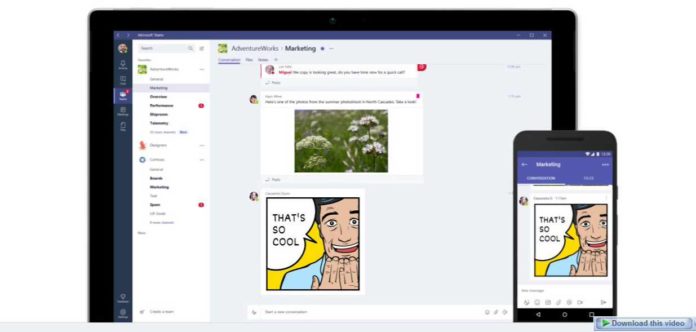 Microsoft Teams app is now officially launched. Microsoft Teams is a group chatting software which will be accessible from the Web, Windows PC, Mac, iPhone, Android, and Windows Phone.
Microsoft Teams App Features:
A hub for teamwork: Give your team instant access to everything they need right in Office 365.
All your content, tools, people, and conversations are available in the team workspace.
Enjoy built-in access to SharePoint, OneNote, and Skype for Business.
Work on documents right in the app.
Security teams can trust: Microsoft Teams provides the enterprise security and compliance features you expect from Office 365.
Broad compliance standards support.
Data encryption at all times, at-rest and in-transit.
Multi-factor authentication for enhanced identity protection.
Customizable for each team: Tailor your Microsoft Teams workspace to include the content and features your team needs to access and use every day.
Add tabs to provide quick access to frequently used documents and cloud services.
Explore data and take quick actions with bots.
Pull in Connectors for updates from third-party party tools and services.