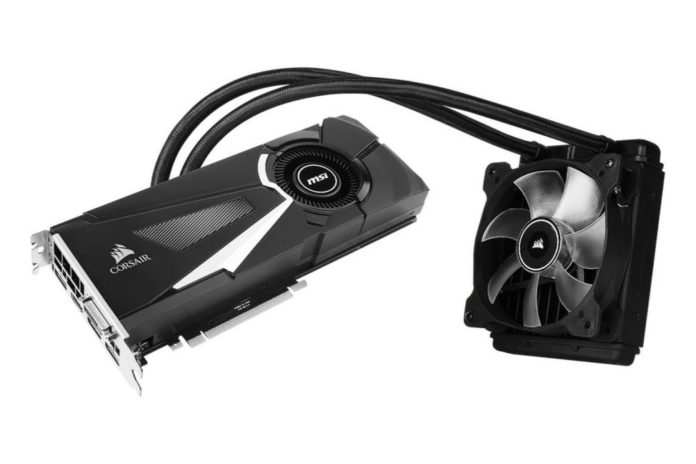 MSI has announced Sea Hawk GTX 1080 graphic card with Corsair liquid cooling. MSI teamed up with Corsair to introduce a liquid-cooled edition of the card. The MSI Corsair GTX 1080 card is overclocked to 1847MHz, compared to the 1080's regular boost speed of 1733MHz.
Said Aaron Neal, Manager of DIY Product marketing at Corsair Said:
"Collaborating with MSI again has been fantastic, allowing us to create the fastest, coolest, quietest NVIDIA GeForce® GTX 1080 possible. The result is a card powered by the best of MSI and cooled by the best of Corsair. A match that results in a superb graphics card for the most demanding of systems."
Nvidia GeForce 1080 is a hottest graphic card in the market right now. MSI SeaHawk GTX 1080 with Corsair liquid cooling squeeze a bit more performance out of the card by combining superior cooling and a overclocked Nvidia 1080. The price of the graphic card is not revealed yet.
Nvidia announced GTX 1070 and 1080 graphic cards with half the price of Titan X.