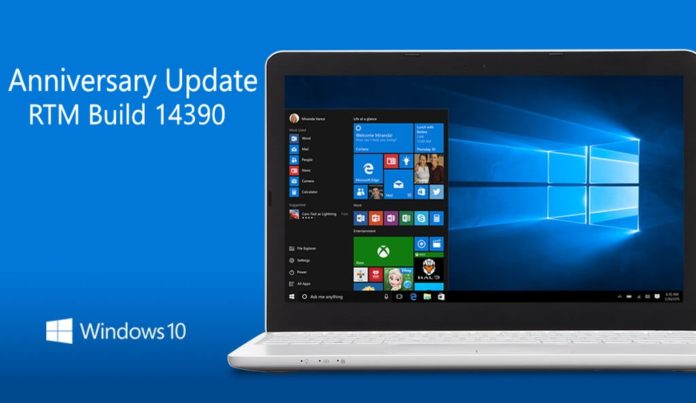 Microsoft is now rolling out Windows 10 Insider build 14390 for PC and Mobile 10.0.14390. The new Windows 10 insider build 14390.0 for PC and Mobile 10.0.14390.0 is released for fast ring insiders. This build is most probably Windows 10 Anniversary Update RTM build.
Improvements in PC build 14390:
You should no longer see the error code 0x80004005 when enabling Developer Mode on the "For Developers" Settings page if your PC is using a non-EN-US language.
Known issues in PC Build 14390:
AWARENESS: A recent fix went into place for the Hyper-V firmware that will that affect the ability to boot Windows Server 2016 Tech Preview 5 VMs with Secure Boot enabled. A fix for TP5 builds has been developed however, due to release schedules, the Insider Preview build changes will be released before the TP5 fix is released. During that time, if you try to boot a new TP5 VM with Secure Boot enabled, it will fail. The workaround is to disable Secure Boot during this period.
Known issues in Mobile Build 10.0.14390:
Voice Recorder does not show up consistently as an option for Call Recording. We heard your feedback and plan to release a Voice Recorder app update via the Store soon that has the fix for this issue.
Wallet users are prompted for a PIN twice when using tap to pay from a locked phone. You can enter their PIN twice and tap as usual once the phone is unlocked. A fix for this will come as a Wallet app update via the Store.
REMINDER: We have changed the backup format for Windows 10 Mobile devices to reduce the size of the backup stored in OneDrive. As a result, if you do a backup on a device running the latest Windows 10 Mobile Insider Preview builds and move back to the released version of Windows 10 Mobile (Build 10586) and restore from your backup – your Start screen layout won't restore and remain the default Start layout. Your previous backup also gets overwritten. If you need to go back to Build 10586 temporarily, once you are on Build 10586 you should disable backup so it doesn't overwrite the good backup from Windows 10 Mobile Insider Preview builds.
Windows Anniversary Update is coming to August 2, which is free for Windows 10 users. Microsoft Windows 10 free upgrade offer is also ending on July 29. If you are still on Windows 7/8/8.1, you have few days left to upgrade your PC to Windows 10. The company also released July update for Windows 10 build 10586.494.