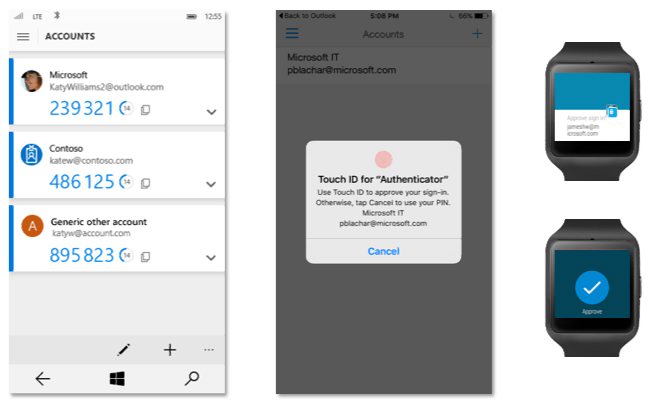 Microsoft has announced today that it will roll out new Microsoft Authenticator app from August 15th. The new Microsoft Authenticator app now includes the best of both enterprise and consumer scenarios into a single app. The app will also bring the best parts of previous authenticator apps into a new app which works with both Microsoft accounts and Azure AD accounts
New Microsoft Authenticator app features:
Microsoft made the app experience incredibly simple while maintaining the highest level of security.
Best in breed MFA experience through one-click push notifications. You only need to click the "approve" button in the notification to complete your login. (And in most cases, you won't even need to open the app to complete the approval.)
You can use an Apple Watch or Samsung Gear device to approve MFA challenges.
Microsoft Authenticator app now supports fingerprint based approvals on both iPhone and Android.
Support for enterprise customers to sign in through certificates instead of passwords.
If you have existing accounts with Azure Authenticator app, it will be automatically upgraded. Android users will get a message prompting them to download the new app.