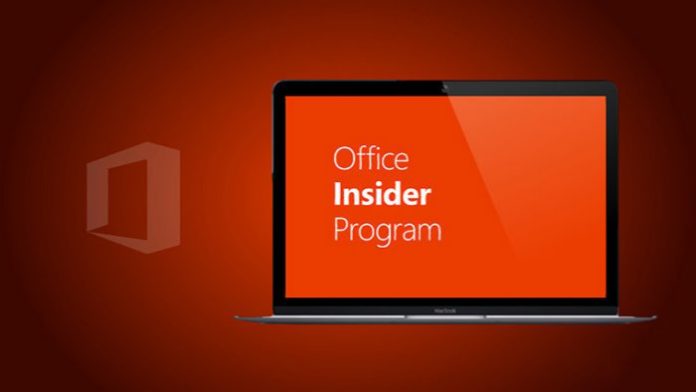 The November feature update for Office 2016 is now available for Slow Ring insider members. The new office update version is 16.0.7571.2006. Check out what's new in this update.
New in Office 2016 Slow Ring Insider update:
Turn data into maps: In Excel, new Map Charts let you transform geographic data into professional visualization with just a few steps, and identify insights, trends, and opportunities.
Edit with others in real-time: In PowerPoint, see where others are working and view changes as they type.
Accessibility built right in: Improved support for using your keyboard, Narrator, and other assistive technology to read and edit documents, workbooks, presentations, and projects.
Improved reading with learning tools: New commands in Word's Read mode boost reading skills by adjusting text spacing, showing the breaks between the breaks between syllables, and highlighting each word as the document is read aloud.
Insert and edit icons: Use the new icon library to add visual impact to your document, worksheet, presentation, or email. To get started, click Insert > Icons.
Use SVG images: Insert and edit scalable vector graphics (SVG) in your documents, workbooks, presentations, and emails to create sharp and well-designed content. No expert software required.
Quickly Save to Recent Folders: In Word, Excel, or PowerPoint, save files to recently used folders using the Recent tab in your Save or Save As experience.
Shared with Me: In Word, Excel, and PowerPoint see documents others have shared with you.
Create precise ink shapes: In PowerPoint, drag the Segment Eraser to remove excess bits of ink, right up to the nearest line.
Easily select and manipulate objects: In PowerPoint, use the Surface pen when resizing, rotating, and moving handles on objects as well as us the pen button to Lasso select ink without visiting the ribbon.
Show progress on your timeline: In Project, check marks and colored progress bars in Timeline View show how far along you are with each task.
Label your timelines: Differentiate your timeline bars in Project by using labels to give them descriptive names.
Get Outlook on your phone or tablet: Outlook is now available on your mobile device.
Visio Online preview: Visio Online Public Preview is a new way to view and share Visio diagrams on the web. You first upload a .vsdx file to the cloud on either OneDrive for Business or SharePoint Online. Then, people can view the file in a web browser, even if they don't have the Visio desktop application installed.
Visio Viewer for iPad: You can view Visio diagrams on iPad in high fidelity on the go.
To get the update immediately, open any Office 2016 app and choose File > Account > Update Options > Update Now.