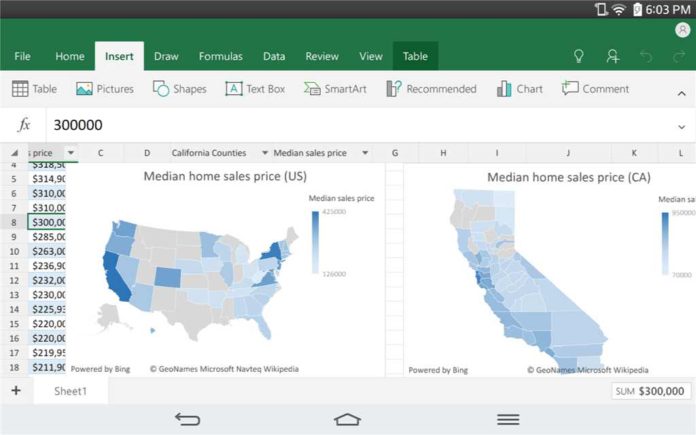 Office Insider update 16.0.7531.1002 for Android is now available for download from the Google Store. The new Office Insider update brings few new features, bugs fixes, and improvements.
What's new Office 16.0.7531.1002 for Android:
Accessibility built right in into your Office apps Improved on support for TalkBack, your keyboard, and other assistive technology when you're creating, editing or presenting your docs.

Box, Egnyte, and 腾讯微云 now work with Office Enjoy more flexibility for storage and access to your Office files with Box, Egnyte, and 腾讯微云.

Turn data into maps with Excel* Use the new Maps chart type to transform geographical data into professional looking maps in a few steps to visualize and identify insights, trends, and opportunities.   *This feature is available with 0365 subscription.

Sharing Notifications for Word, PowerPoint and Excel No need to keep checking your shared documents, workbooks, and presentations. We'll alert you with notifications when there's activity.
Insert and edit Hyperlinks in Excel You can now add hyperlinks to your worksheets and use display text to make them easier to read. Give it a try!