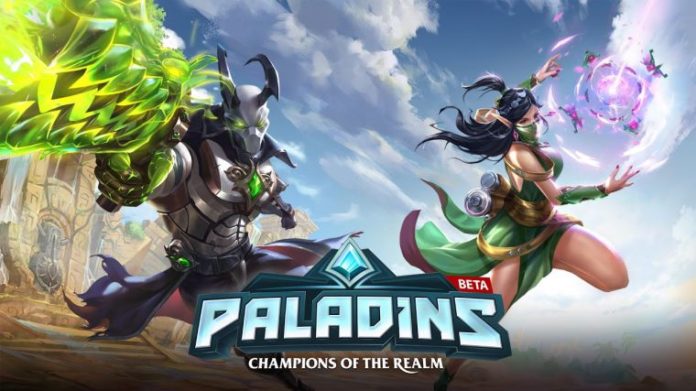 Paladins update OB60 for PS4 will be soon roll out for players. The latest Open Beta 60 update has added a new Onslaught Map. The update also includes multiple bug fixes and improvements to the game.
The update has fixed the sightlines that made it too easy to defend the capture point. Also, the latest patch has removed some meshes that made walkways tight.
Paladins Patch Notes for update OB60
Maps
Design changes and features
Frozen Guard

Fix sightlines that made it too easy to defend the capture point
Removed some meshes that made walkways tight
Lower capture point mesh
Fix end of game camera at both payload push points and capture point

Brightmarsh

Both sides of the capture point near the window have identical assets for balancing purposes.

Outpost

Fix a reverb volume
Rebuild blocking volumes

Frostbite Caverns

Fixed an area where players could walk through

Removed Onslaught Overtime mechanic.
Test Queue rotation
---
General
Added toggle 'Show Cauterize on Team Healthbar' in Options > Gameplay.

Added toggle 'Character Music Volume' in Options > Audio. This will control whether you hear music playing from Champions, currently only Raeve Maeve
In Chat, /r will autofill a name and tab can cycle through past whisper contacts.
Added sound notifications when you receive messages, party invites, etc. This had been accidentally added to OB59 release notes.
Added a variety of gameplay based voice lines for Champions (i.e. when on point, healing, etc)
Changed player perspective on initial round back to first person (FOR NOW).
Read full Paladins patch notes here.