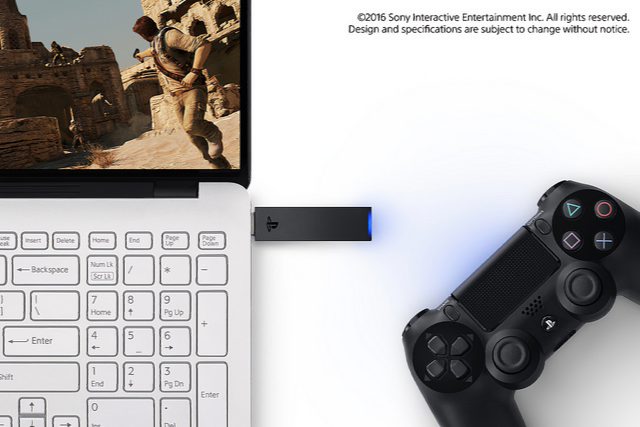 PlayStation Now will soon bring its games to Windows PC and Mac via streaming. Games like the Uncharted, God of War, and Ratchet & Clank franchises, as well as beloved PS3 games like The Last of Us and Journey, will be available.
Sony is also launching the DualShock 4 USB Wireless Adaptor, which is launching in September for $24.99. DualShock 4 USB Wireless Adaptor will allow you to connect a PlayStation DualShock 4 controller to PC and Mac wirelessly. Users can still use the controller using a USB cable.
Recommended specs for PlayStation Now on PC:
Windows 7 (SP1), 8.1 or 10.
3.5 GHz Intel Core i3 or 3.8 GHz AMD A10 or faster.
300 MB or more; 2 GB or more of RAM.
Sound card; USB port.
5Mbps Internet connection.