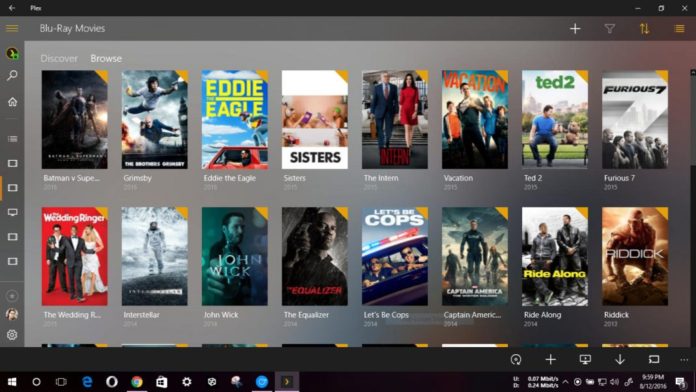 Plex UWP app gets a new update for Windows 10 devices. The latest update version 3.0.53.0 and 3.0.54.0 released to users. The Plex is a media home streaming app for Windows 10 PCs and other platforms. Check Windows store to download the latest update.
New in Plex UWP app update for Windows 10
Update 3.0.53 fix list
(UI) Navigation would not work if the app was started offline with a user not protected by a PIN
A number of user-reported crashes
Update 3.0.54 fix list
(Movie) Movies with certain extras types caused the app to crash (concert, featurette, short, other).
(Server picker) Unavailable servers that could be reached indirectly were not being listed.
(Server claiming) Only try to claim available servers.
Opt-in to prelaunch app on Windows 10 Anniversary Update.
[appbox windowsstore appid 9wzdncrfj3q8]