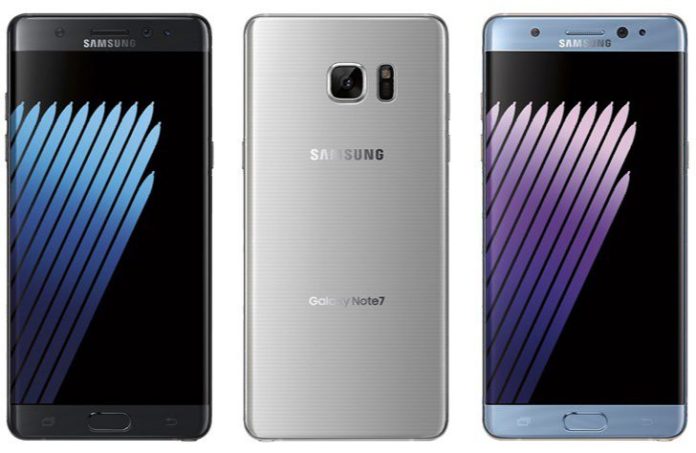 Update: Samsung officially announced that it will issue an update that will disable the Galaxy Note7 ability to charge. This update will roll out on December 19. Samsung's official statement on the matter can be found below:
"Consumer safety remains our highest priority and we've had overwhelming participation in the U.S. Note7 Refund and Exchange Program so far, with more than 93 percent of all recalled Galaxy Note7 devices returned. To further increase participation, a software update will be released starting on December 19th that will prevent U.S. Galaxy Note7 devices from charging and will eliminate their ability to work as mobile devices."
If you have not yet returned your device, you should immediately power it down and contact your carrier to obtain a refund or exchange.
Original Story: Samsung is trying to retrieve all Galaxy Note7 devices from US customers. Recently, Samsung has announced the official disconnection or disabling of Note7 units in Australia and New Zealand. Meanwhile, in Canada, all communications like phone calls, Wi-Fi, and Bluetooth connectivity have been disabled on Note7 devices.
Samsung has taken measures to encourage customers to return their beloved Galaxy Note7s. Samsung has already limited the phone's battery charge with an update to 60% in the US. Samsung feels that it's been long enough and customers should return the phone.
This would be Samsung's final attempt to retrieve the remaining Note7 phones. After that, all you'd be left with is an expensive paperweight or Samsung collectible.