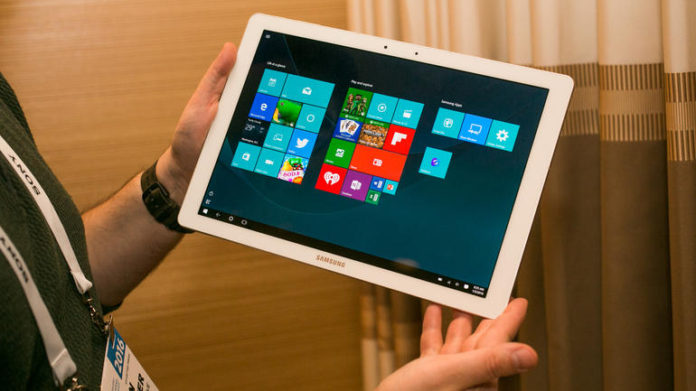 At the Samsung Forum in Malaysia, the manufacturer announced that the Galaxy TabPro S tablet will make its debut in India in the month of April. The tablet will be available in 128GB storage variation, with LTE connectivity on-board.
The Windows 10 tablet features a 12-inch AMOLED display with a resolution of 2160 x 1440, Intel Core m3 CPU, 4GB of RAM, 128GB SSD, 5MP front and rear cameras, LTE Category 6 connectivity, Bluetooth 4.1, Wi-Fi ac, NFC, and a 5200mAh battery.
No word on pricing, but the tablet is said to cost upward of ₹75,000 ($1,100), going head to head against the Surface Pro 4 and the iPad Pro in the country.