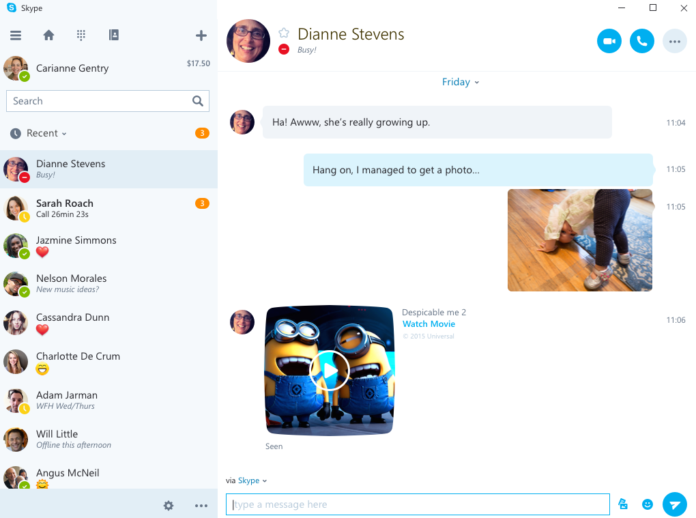 Microsoft has just unveiled the new Skype Universal App for Windows 10 and Windows 10 Mobile , arriving in the coming weeks in the preview for Insider. After removing it from the tablet and PC, the Redmond decided to reintroduce the official application in a new version specifically developed for Windows 10. This Skype UWA is much better than what Microsoft offering in Windows 10 (Messaging App). Here are some of the features:
Contact Integration
Voice, video and chat
Ability to send photos, and video files
Notifications
Groups
Chat with people who do not have Skype
Video and group calls
Windows 10 Insiders will get first hand on Skype Universal App soon.