GantryWorks Introduces TellyMount Smartphone Holder. It's an elegant and simple holder that positions your smartphone above a TV. When used with Apple TV or Chromecast. Smartphone holder allows you to use your phone's camera in new ways with your TV.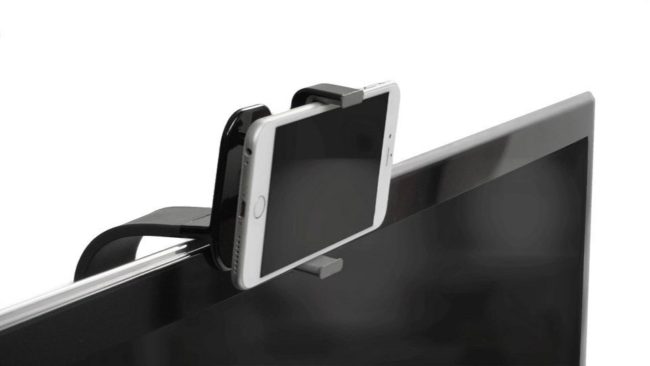 TellyMount raises your phone to the proper height and camera angle so that you look great while video calling with friends and family from the comfort of your couch. TellyMount also easily tilts so that your phone's camera captures your movements for full-body motion games.
GantryWorks co-founder Edward Wu says:

"People will really see the difference when they video call on the big-screen instead of their phone. The entire family can be on the couch to video call together without crowding around a smaller screen."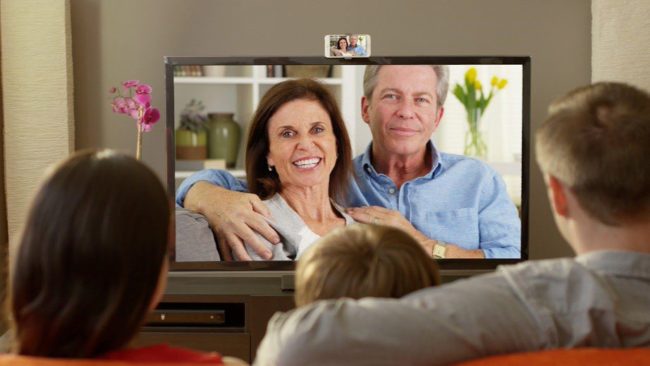 How it works:-
<1> Place TellyMount on your TV by bending its flexible tail to brace against the back of your TV.
<2> Mirror your smartphone to your TV via Apple TV or Chromecast (or another mirroring method).
<3> Launch any video calling app or motion game on your phone (like Skype, FaceTime, Hangouts, Zumba Dance, or Sky Hero).
<4> Insert your phone into TellyMount and tilt it to the perfect camera angle.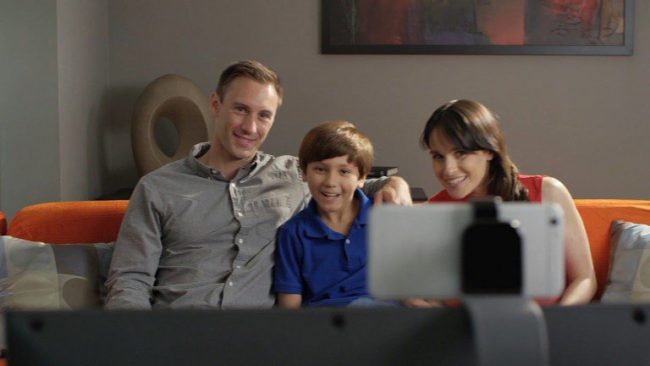 Benefits:-
<1> Creates eye-contact with your video caller so you don't appear to awkwardly gaze elsewhere.
<2> Comfortably fit everyone on your couch in the video call without crowding around a smaller screen.
<3> Positions your phone at the proper height and camera angle so that you look great while video calling.
<4> Keeps you hands-free to be in the moment.
<5> Simple and affordable way to transform your TV into a video calling and entertainment unit.
<6> Fits virtually any smartphone and TV.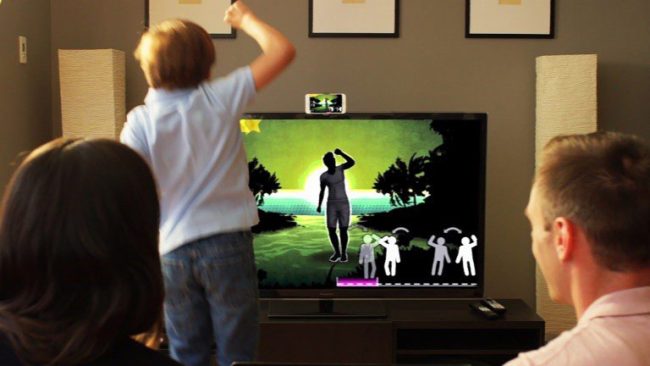 TellyMount will launch soon on Kickstarter. If the campaign reaches its stretch goal, GantryWorks will create a mobile app (iOS and Android) for TellyMount. Unlike existing apps, it will be optimized for video calling on TV. Allows the smartphone's camera to zoom-in so that video callers are enlarged and even easier to see. The app will also enable iPhone users to video call on TV via Chromecast.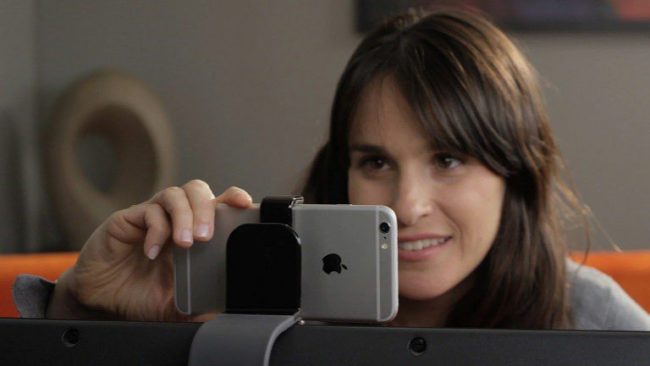 GantryWorks smartphone holder is designed to fit virtually any TV and has an expandable phone clamp to hold virtually any smartphone, even with a case. TellyMount can be obtained through Kickstarter at 50% off MSRP at an early-bird price of $25.
Get more detail on TellyMount here
Update: TellyMount is now on Kickstarter. For more details click here.