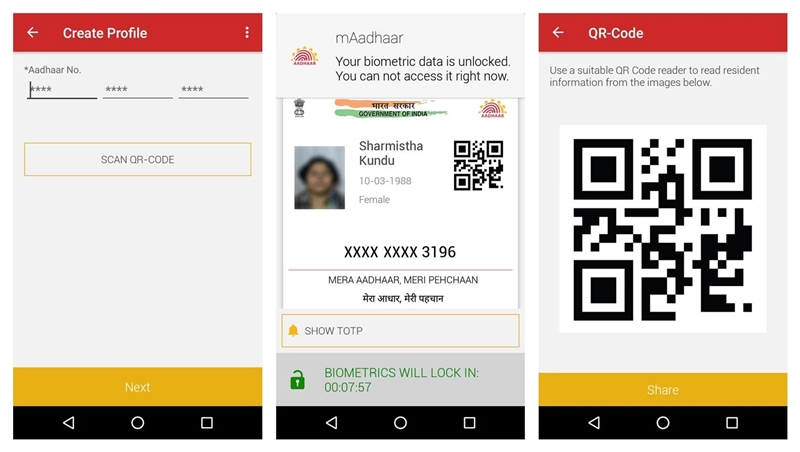 UIDAI mAadhaar app for Android now available for download. The Unique Identification Authority of India (UIDAI) has launched an official Android mobile application for Aadhaar cardholders. You can download it from the Google Play Store.
The new UIDAI official Aadhaar app provides an interface to Aadhaar card holders to carry their demographic information anywhere in their smart phones. The information includes Name, Date of Birth, Gender & Address along with photograph as linked with their Aadhaar Number.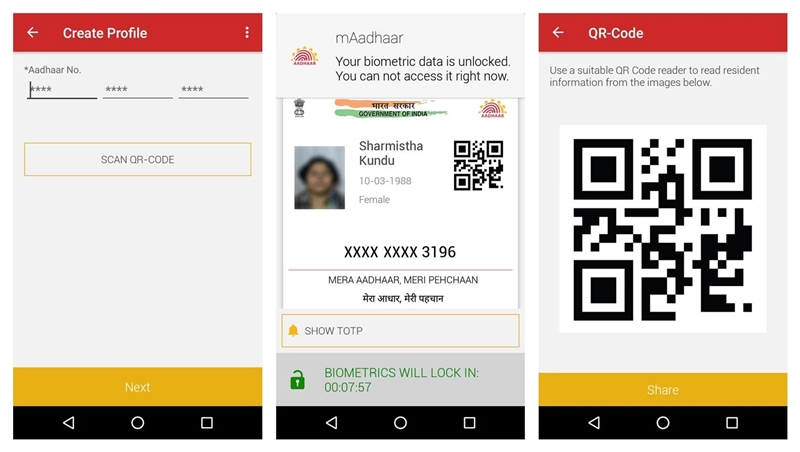 The app includes features like Biometric locking/unlocking, Time-based One-Time Password generation, Sharing of QR code and eKYC data besides Aadhaar profile download. The app size is around 10MB.
UIDAI mAadhaar app for Android
Aadhaar Number Holder profile download
A convenient way to carry Aadhaar number with demographic details anytime, anywhere.
Biometric locking/unlocking
To secure biometric authentication by locking biometrics data. Once resident enables Biometric Locking system their biometric remains locked till the Aadhaar Holder chose to either Unlock it (which is temporary) or Disable the Locking system.
TOTP generation
Time-based One-Time Password is an automatically generated temporary password which can be used instead of SMS based OTP.
Update of profile
An updated view of Aadhaar profile data after successful completion of update request.
Sharing of QR code and eKYC data by Aadhaar Number holder
Share QR code and password protected eKYC data to retrieve accurate demographic information from it instead of manual entry.
Once you download the app, you have to set up a password followed by entering your 12-digit Aadhaar number. The app will then send an SMS from your registered mobile number for verification. Keep in mind, that the app must have registered SIM inserted in your handset to verify OTP for registration.
Download mAadhaar apps from the Google Play Store from here.