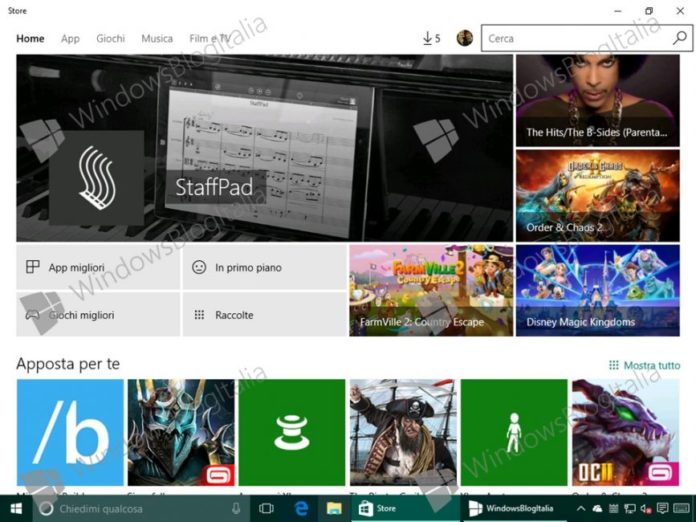 Hands-on video about new Windows Store is been published by Italian website. Microsoft Windows Store is an online app store, where you can download apps, games, music, movies and TV series. As leaked before Microsoft is working on redesigning Windows store.
Coming updates in New Windows Store:
Black and white theme for both Windows 10 PC and Mobile.
The start screen is the same color of the theme.
New layout for the Home and in general for the sections App and Games are more visible.
Revision of the screens of individual apps, in addition to adding a cover photo, immediately catch the eye the date of issue and the size as promised long ago.
Entered the list of the updated app showing the type of the app, the new version and update date.
Added notification of app updates.
Updated Windows store looks more refreshing then current store. It is possible that we will se new Windows Store with Windows 10 Anniversary Update coming this June.