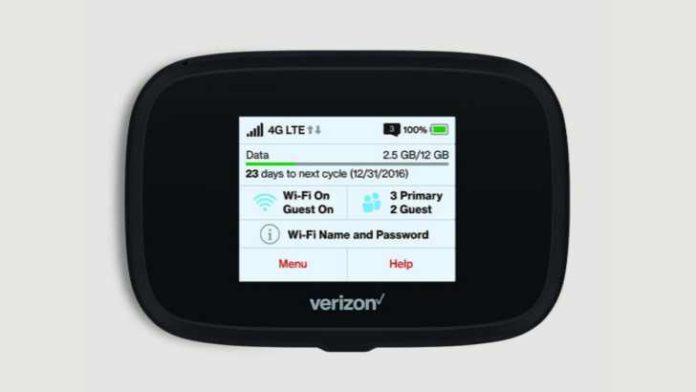 Verizon has launched its Jetpack MiFi 7730L hotspot. The latest Jetpack MiFi 7730L hotspot brings improvements and access to LTE-Advanced in available markets. You can also connect up to fifteen devices simultaneously and securely.
Jetpack MiFi 7730L's "MiFi Share" system is a secure, local WiFi network backed by Verizon's coverage. The device allows secure file transfers, even with USB-C mass storage devices, and other administrative functions. It also supports Qualcomm's Quick Charge and comes with a 4,400mAh battery.
Specifications
LTE Advanced With 50% faster peak speeds in more than 450 cities from coast to coast.
Device Works in 200 Countries
Usage Time Up to 24 hrs
Screen Touchscreen 2.4-inch
Battery Standard Lithium Ion (4400 mAh)
The Jetpack MiFi 7730L hotspot is available starting today and for $199.99 or $99.99 with a two-year plan.
Buy it from here.