Viber for Windows 10 Moble released to a limited group of users for testing. Viber version 6.0 introducing several new features and a new design for Windows 10 Mobile. Today windowsblogitalia posted upcoming Viber for Windows 10 Mobile hands-on video.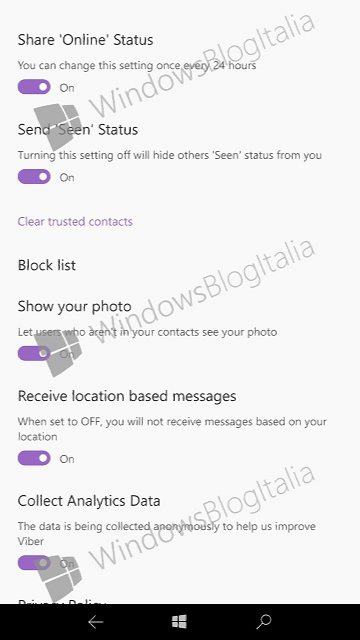 As reported by site, "The app is much faster compared to the version for Windows Phone 8.1, both in the opening and is in normal use. It is well designed for use with one hand, as most of the features are shown at the bottom. This is the first version in beta state, thus missing some features such as the hidden chat, video calls."
The video is not in English but you will get a glimpse of the upcoming Viber features.