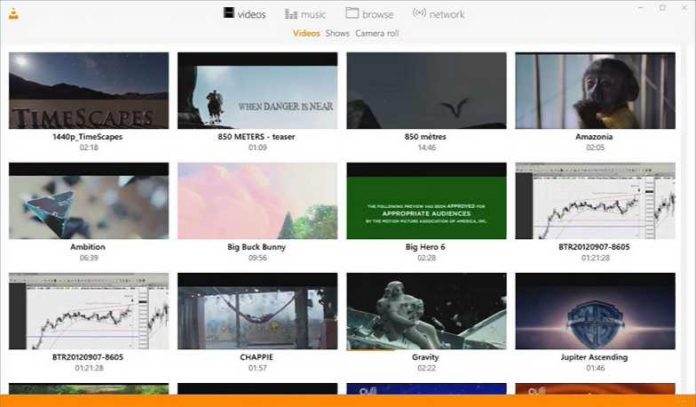 VLC for Windows 10 PC and mobile is now receiving update 2.2.0.0. The latest VLC for Windows 10 PC and mobile update 2.2.0.0 fixed bunch of bugs and brings improvement to the app. VLC UWP app is now available on all Windows 10 devices for free.
Fixed in VLC

for

Windows

 update version

2.2.0.0:
Fix a potential deadlock when dismissing a dialog.
Fix camera roll appearing in the regular video collection.
Fix systematic black screen after a full playback.
Fix SD card discovery on Windows Mobile.
Fix potential crash when switching between audio collection tabs.
Fix potential thumbnailer deadlock.
Fix media library re-indexing.
Fix wrong thumbnail being displayed in SMTC.
Fix potential crash when browsing folders.
Fix potential deadlock when discovering media.
Use the correct swapchain resolution.
Add support for encrypted password store.
Improve dialog navigation on Xbox1.
Various WM10 UI fixes.
Add previous/next buttons for video playback.
Fix duplicated network shares display.
Various command bar improvements.
Improve hardware decoding support.
Allow audio items deletion.
New subtitle rendering engine with font fallback.
Major playlist & playback code rewrite.
Update: VLC player update 2.2.2 is now available with minor fixes and improvements. You can download VLC player from Windows Store or from the link below.
[appbox windowsstore 9nblggh4vvnh]