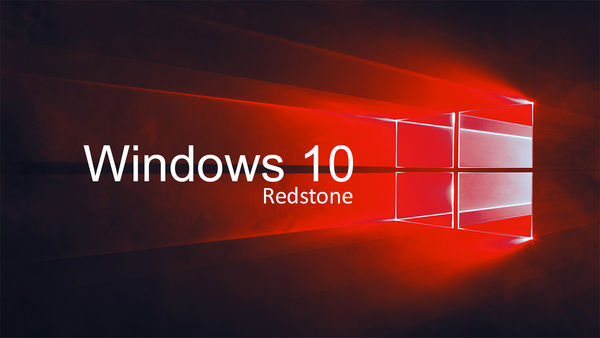 Windows 10 Build 14316 for insider is now out, which includes a number of new features and enhancements over the last public preview build. We remind you that Redstone is the code name for the first major update, expected in 2016, for the new Microsoft operating system.
This new build include web notifications for Edge, however they need to be enabled via the about:flags area. The new Action Center or Start Menu improvements is not included in build 14316. Cortana also has an option to sync notifications between PC and phone.
The Windows 10 Anniversary Update is coming this summer with new features and improvements.
If you are an insider:
Go to Start
Then in Settings
Choose Update and Security
Then Windows Update
Click Advanced Options and in the box Get Insider build , select Fast / Fast
Go back and click Check for Updates
Then press Install
Here is what Microsoft said about Windows 10 Build 14316:
We fixed the issue where on some PCs with TPM chips, such as the ASUS Zenbook UX31, you may have experienced glitchy audio and jumpy movement when using the trackpad due to the "tpm-maintenance" task running constantly in the background instead of once per boot-up like it should.

We fixed the issue where if you use Hyper-V and have a Virtual Switch configured for your network adapter, you might see an error indicator (red-colored "X") for your network adapter in the notification area of your taskbar.

We polished the Wi-Fi flyout UI and fixed an issue where text entry into a Wi-Fi password field was noticeably top-aligned rather than centered.

We fixed an issue for where when using multiple monitors and full-screen apps like PowerPoint or Remote Desktop would crash Windows Explorer.

We fixed an issue where Cortana wasn't showing Settings pages in the search results.

We have updated the Windows Update notification after updates have been installed so now clicking on the notification will take you straight to your update history.

We fixed an issue where desktop (Win32) apps pinned to the Start menu would sometimes move after updating to a new build.

We fixed an issue where "Update and Restart" and "Update and Shut Down" wouldn't start an update.