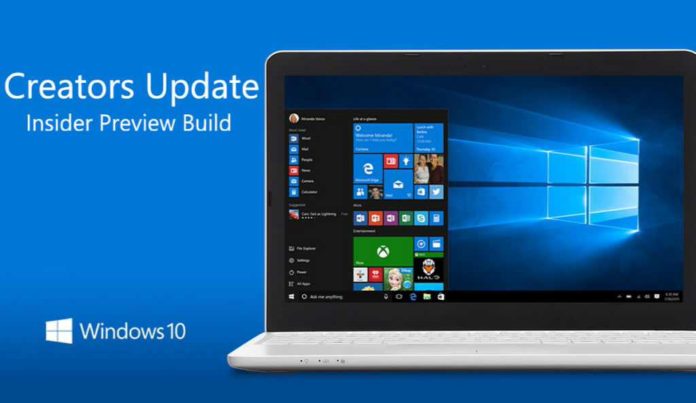 Windows 10 build 15061 for PC is now rolling out to Fast Ring Insiders. The latest insider build includes bug fixes and improvements. The new build also fixed unexpected visual distortion when watching certain mp4 videos in Movies and TV
However, there are some known issues with this build like users may face error 8024a112 while installing the build. Check out the full official changelog below.
Fixes for Windows 10 build 15061
Fixed an issue resulting in some unexpected visual distortion when watching certain mp4 videos in Movies and TV on recent flights.
Fixed an issue resulting in OOBE crashing when you tapped the birthday date field when creating a new account and email address.
Windows 10 build 15061 fixed a recent issue resulting in certain VPN connections being unexpecting missing from Network Connections.
Fixed an issue where in recent flights, some Direct3D 9 games might periodically fail to launch. To work around this, it was necessary that your default display resolution be the recommended setting for your system. You can now return your display configuration to your preferred settings.
Known issues Windows 10 Insider build 15061
You will be unable to download new (additional) language packs on this build. Currently, installed language packs will not be impacted.
If your PC fails to install this build on reboot with the error 8024a112, reboot manually again. If your PC appears to hang during the reboot, power your PC off and back on and the install will proceed.
Some Insiders have reported seeing this error "Some updates were canceled. We'll keep trying in case new updates become available" in Windows Update. If you encounter it, please try deleting the following registry key:
| | |
| --- | --- |
| 1 | HKEY_LOCAL_MACHINE\SOFTWARE\Microsoft\Windows\CurrentVersion\WindowsUpdate\Auto Update\RequestedAppCategories\8b24b027-1dee-babb-9a95-3517dfb9c552 |
Some apps and games may crash due to a misconfiguration of advertising ID that happened in a prior build. Specifically, this issue affects new user accounts that were created on Build 15031. The misconfiguration can continue to persist after upgrading to later builds. The ACL on the registry key incorrectly denies access to the user and you can delete the following registry key to get out of this state:
HKCU\Software\Microsoft\Windows\CurrentVersion\AdvertisingInfo
There is a bug where if you need to restart your PC due to a pending update like with the latest Surface firmware updates, the restart reminder dialog doesn't pop up. You should check Settings > Update & security > Windows Update to see if a restart is required.
[GAMING] Certain hardware configurations may cause the broadcast live review window in the Game bar to flash Green while you are Broadcasting. This does not affect the quality of your broadcast and is only visible to the Broadcaster.
If you are an Insider member, check your updates for Windows 10 build 15061.
Official Windows 10 build 15061 ISO files are not available right now. Microsoft is expected to release Windows 10 build 15061 ISO files later.