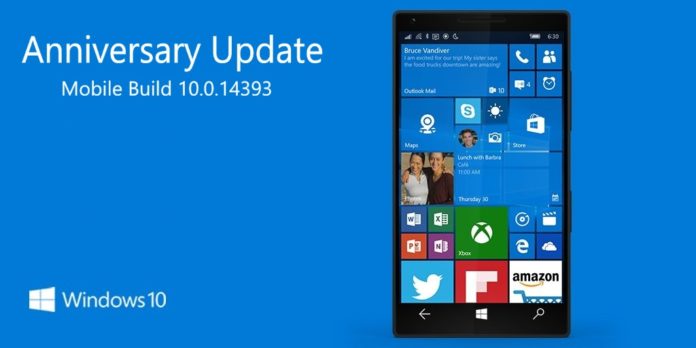 Windows 10 Mobile Anniversary Update is coming on August 9th. Microsoft is delivering Windows 10 Anniversary Update for PC users. Xbox users are also getting Summer update. The Windows 10 Mobile Anniversary Update added a panorama option to the Windows Camera app, updated lock screen, the camera button on the lock screen and more.
The new updated Skype UWP preview app is now available on Windows 10 Mobile. The settings app has been tweaked with icons to make it easier to find individual settings. Now you can set notifications in Action Center by priority so you see the important ones first. Media controls now available at lock screen for easy media control.
New fingerprint readers added to Windows 10 Mobile. There is also a new Microsoft Wallet app that supports contactless payments on the Lumia 650, 950, and 950 XL. Cortana for Windows 10 mobile has a new feature that lets the AI find your phone and ring it.