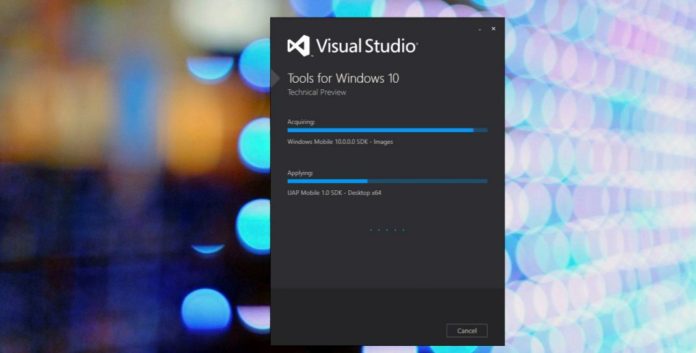 Microsoft Windows 10 SDK Preview Build 15021 is now available for download. You will need Windows 10 Insider Build 15021 or greater for latest SDK. The latest Windows 10 SDK Preview Build 15021 contains bug fixes and under development changes to the API surface area.
What's New Windows 10 SDK Preview Build 15021:
This Windows SDK includes updates and additions to the Windows namespace. See section API Updates and Additions below for the list of differences since the Windows 10 Anniversary Update (Build 10586).
Debugging Tools for Windows has been updated with a few new features, including JavaScript scripting and extensibility.
Known Issues Windows SDK
There are no known issues with the SDK and emulator
You will require Visual Studio 2017 Preview for Build 15021 SDK to work. You can also download the Visual Studio 2017 Release Candidate here. Microsoft also released Windows 10 PC insider preview build 15025 and Mobile Insider Preview build 10.0.15025.1001 for Fast Ring members.